7 Simple Content Marketing Tips That Will Greatly Expand Your Business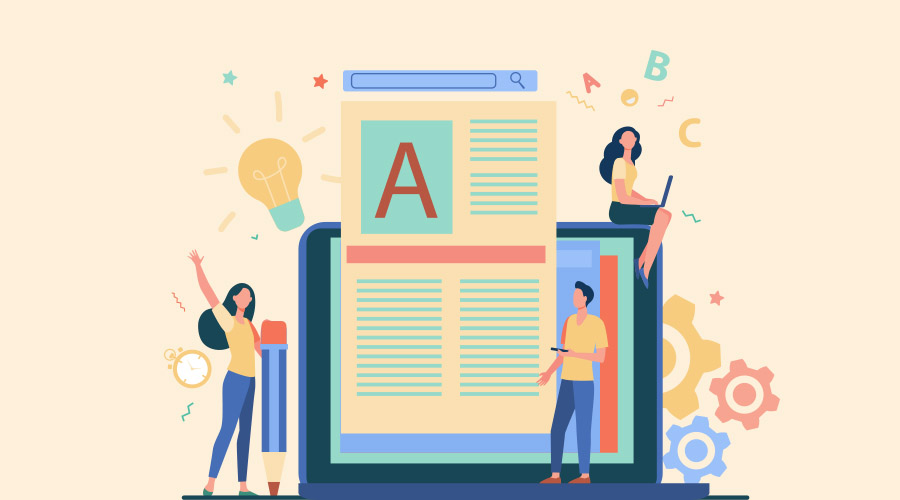 Every business owner eagerly awaits the success and growth of their brand. In this technology-driven world, getting there depends greatly on your marketing strategy. When it comes to marketing, 'content is king'.
We so often hear this phrase and yet, the strategies that allow you to treat content as the king of marketing change all the time. This makes it challenging to use it to boost your brand's recognition, site traffic, and its overall success.
In this post, you will learn why your company should invest time and money in content marketing, as well as learn about the 7 general content marketing tips that apply to every company.
Why Should You Do Content Marketing For Your Business?
Delivering unique, useful, and audience-oriented content allows your business to be noticed. Right now, regardless of what industry you work in, chances are your competition is big. They all have some strategies under their sleeve, and the way to attract your audience is with quality marketing – and quality content.
There's a lot that content can do to help your business. It won't just help you reach higher in search engines. It can also boost consumer trust and loyalty, provide you with invaluable analytics data, and assist you in identifying the pain points of your audience.
7 Tips For A Successful Business Content Marketing Strategy
Now, let's take a look at the very useful list of 7 ideas for your content marketing.
1. Don't get stuck on a single type of content
Many marketers and business people make this mistake. They know that online presence is highly useful for a business, so they focus on creating blog posts or social media posts – and that's it! A lot of people are looking for a marketing jobs following one content strategy, but here's why you should mix all of your content types and try them all for a better result
This is not a bad start, but it doesn't make for a good overall strategy. If you want to reach more people and attract users with different tastes and preferences, you need to mix your content types.
Don't be afraid to consider other types of content aside from your blog posts or Facebook posts. Look at the most successful competitors – they are all over the internet, and they have videos, infographics, ebooks, posts on almost every social media channel, etc.
When people hear that they need to create different kinds of content to share information, usually the same bit of information about their products or brand, they think: "well, this will take forever". It doesn't have to be that way, really.
Nowadays, it is very easy to transform one type of content into another and offer the same information, but in a different way. You can use a video files converter for mac to place the files you need for your site. This will give you more content to use, and therefore even make your job simpler. You can turn your blog posts into useful videos and infographics, or use quality tools like Happy Scribe to transform audio to text within minutes!
Thanks to this type of tool, you can turn every audio and video into a written text and use it as a new blog post, or add it right below your video content. This way, the people who don't have the time to watch your video or listen to the entire audio file can simply skim through the written text and see what you're offering.
2. Have a blog for your business
Most of the business websites we visit online have a few pages: the homepage, the contact page, and a service page. What they lack is a blog, something that will keep their site active, reel more people in, and potentially bring them higher in search engines.
You cannot expect to rank high in engines if you create a site one day and forget about it. Blogging will also help you establish yourself and your company as an expert in the industry since people will learn from you and get useful information. More often, having a blog and posting informative content on a regular basis can also add fuel to lead generation strategy and attract more buyers.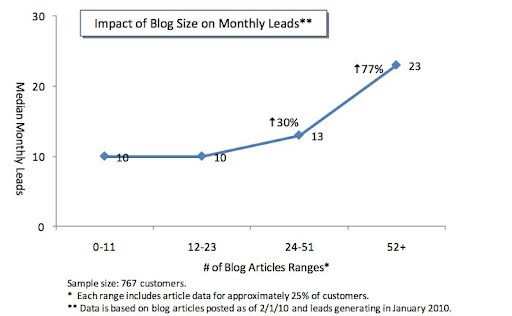 Image: (Source)
According to this graph, 21 to 54 blogs on a business site equals 30% more traffic to it.
Driving more traffic is not the only reason why you need a blog. Other reasons are:
Increased brand exposure
Offering value to your customers
Boosting the SEO rankings
Better relationships with consumers
3. Use a variety of platforms to boost your brand's online presence
Ideally, business owners and marketers aim to reach as wide an audience as they can. This is why they spread their content across all kinds of platforms that their audience uses, and create pieces that fit the medium.
If you are actively selling something, a product or a service, you need good social media presence as popular social media platforms have potential to build a positive brand image. Your job does not end with your blog posts. Ideally, you should spend some time tweaking each blog post into social media content. You'll need to make changes to fit the nature of the social media channel, but the message remains the same, which makes it a simple endeavor.
Your social media pages can only attract more people and help you achieve your goals if you are active on them and deliver quality content. So, how do you learn where to post your content on social media, or what type of content to use?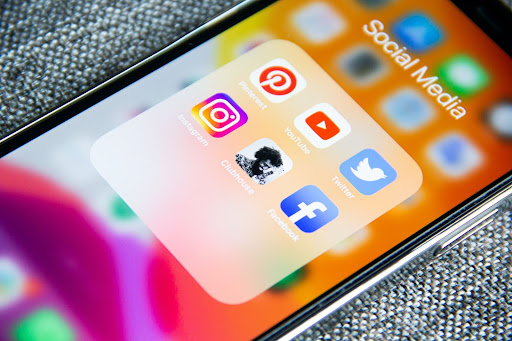 Image: (Source)
The decision on which channels you use is very important. Business people don't have forever to spend on tweaking content for every social media channel. Doing this doesn't make any sense if your target audience is not using that channel in the first place.
That being said, this all depends on who your target audience is. While researching them, try to figure out where they spend their online time. This is how you'll know where to post that content.
In terms of what you should post on social media, this depends on the channel you are using. Here is an example of what you should be doing:
Facebook: written content, links to your blog posts, videos, quality images, quotes, infographics, etc.
Twitter: industry news, news for your brand, short funny stories, some visual content, memes and GIFs, flash sales and promo codes, etc.
Instagram: images, short videos, tutorials, visualization of your product or services, giveaways, etc.
4. Start a newsletter
There's one brilliant and very encouraging stat on email marketing – for every dollar you spend on this, you can expect an average ROI of $42. This makes email marketing one of the best strategies to use even today.
If you don't have an email marketing strategy in place, it is time for you to start building that email list. Include your current and past consumers, people who've reached out to your brand, and try to entice more people to give you their contact information. Some freebies and other incentives are a great way to build an email contact list.
Next, you need a good newsletter. You can use it to:
Remain in touch with your audience
Promote deals, sales, and coupons
Increase value for your consumers
5. Tell stories
Your users want immersive, not robotic content. Content marketing revolves around storytelling. People don't want information just thrown at them. They want to be engaged. It is very unlikely that your audience will have the time to read through all of your content unless they find something interesting in it.
Stories are a great way to draw people in and engage them. It's also your best way to make them come back for more. A great story can convince a prospective customer to make a purchase, sign up for your newsletter, or simply follow your brand until they find what they are looking for.
6. Make use of customer feedback
The majority of people today will check your business' reputation and feedback about your products/ services before they make their purchase. Oberlo reports that 9 out of 10 consumers will read reviews before picking a brand to buy from. Reviews can make or break your business.
That being said, part of your strategy should revolve around testimonials and reviews. You should attempt to find them regularly, and use them to drive traffic to your business.
How can you do this?
It's pretty simple. If you have great offerings and people are happy with your products and services, you can bring their testimonials to life through your site, your blog, or social media posts. Source the best feedback and quotes, add a face to it if possible, and impress people with your reputation.
That is not all. Feedback is useful to your brand for another reason. It tells you about your customers' pain points and the flaws of your brand's work. A feedback management system can help you collect and analyze your customer's opinions and have a source from both positive and negative feedback.
No one likes negative feedback, but it can be really helpful if you really listen to your consumers. Negative feedback can be used to improve your strategies, products, and overall brand image.
7. Create evergreen content
In addition to news and discounts, as well as some stories for your brand you post online, you should create evergreen content. This is any type of content that remains relevant for a longer period. Such content will continue to bring traffic to your pages and potentially generate passive income for your brand. Some ideas are informational posts, guides and ebooks, feature stories, FAQs, and tutorials.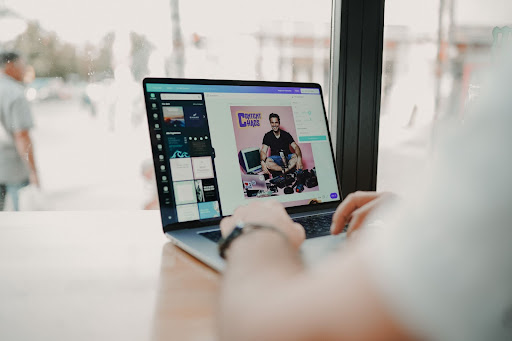 Image: (Source)
Final thoughts
Are you ready for this challenge ahead of you? Content marketing is a big and long-lasting task, something that can't be done over and over with. With the right strategies and investments, you can turn things around for your business and help it grow, all thanks to content marketing.