Top 10 Proven Strategies B2B Lead Generation for 2022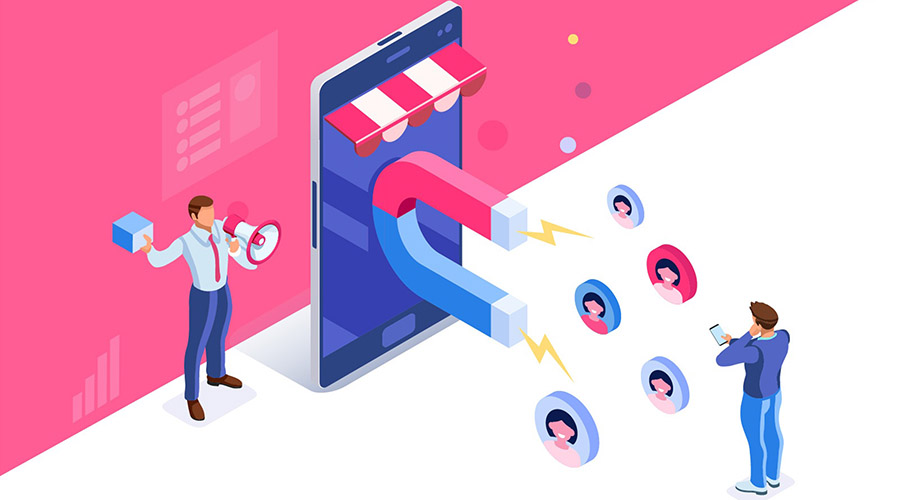 B2B lead generation is the process of sourcing potential customers-typically CEOs, owners, or VPs of large corporations to buy your product or service. It's a long, costly process that requires an inordinate amount of time and resources to execute well.
According to a recent study by the Aberdeen Group, B2B organizations that use lead generation tactics see a 27% increase in conversion rates and a 28% increase in revenue. Lead generation can be an extremely effective way for companies to reach potential customers and turn them into paying customers.
In the 2nd decade of the 21st century, many things have changed. In 2022, you'll need to adapt to a whole new set of marketing strategies. Gone are the days when email was king and Facebook ads were all you needed. You need more sophisticated lead generation tactics that work in a competitive world.
Why Is B2B Lead Generation Important?
Given that an overwhelming majority of companies are still very much in the startup phase, many companies struggle with finding customers. Whether you're in the B2B space or a B2C company, lead generation is the best way to obtain customers in the short term.
It also helps you land more clients once you're established.
You also want to ensure that you attract leads that are as qualified as possible. A client is a loyal customer who uses your product or service, and you don't want to be sending them off into the world without the best possible fit.
Business to business lead generation is about more than just generating leads. It's about crafting a campaign that will establish you as the go-to provider of whatever your business offers. So, if you're looking for ways to increase your business' revenue, here are 10 proven strategies that have helped companies just like yours achieve success.
Generating Leads by Building Your Brand
Proven strategies that generate leads in the B2B world go beyond the simple use of leads to acquiring new customers. You have to establish yourself as a reliable provider of what your customers need and want.
Branding is especially important for B2B companies. In the face of fierce competition, you have to build a strong brand identity to separate yourself from the rest of the crowd.
If you want to generate leads, your company needs to project a positive image. One way to accomplish this is by creating compelling visual assets, like infographics and other visual representations of your brand.
You can create effective visual assets by Visme's creating an infographic service or use Piktochart's infographic maker tool for free.
Social Media
Social media can be a valuable tool in generating leads. Use the right platforms, and you can create engaging and helpful content, while still earning leads that will convert. These platforms are very interactive, so your conversations can provide a good feel for what your customers want. Just being present on a B2B website such as eWorldTrade or Alibaba may not just be enough nowadays.
Every industry has social media pages with similar features. If you have a customer base from all over the world, it will be beneficial to have multiple channels marketing. Each one will help you achieve your marketing goals more effectively.
Content Marketing
Consumers are more engaged when they're informed. Consequently, people respond better to content that's educational and immersive. Content marketers who generate engaging content are better able to develop long-term relationships with their readers. This results in leads, which are the lifeblood of a successful B2B lead generation campaign.
Content marketing is more than just a marketing strategy. It's an entire discipline that should be an integral part of any company's marketing strategy. Some of the most successful content marketing campaigns have included a wide range of content, including articles, videos, infographics, and more.
Blogging
We've all heard the phrase "post it and see." It's just another way of saying "make sure your content is easy to consume and meaningful enough to grab people's attention." It's common for brands to think their audience will just show up when they think they're ready, but in order to capture new leads, you'll have to continuously engage with your audience. This starts by writing about topics that are on your audience's radar.
An effective blog post not only allows you to reach your audience, but it also helps establish you as the thought leader in your industry. Creating an engaging post will bring traffic to your site and result in multiple leads being captured from your audience.
Focus on offering something that your audience can't get elsewhere.
Podcasts
One of the best ways to generate leads for a business is to get on a specific topic of conversation in your industry. Podcasts are a great way to capture leads while adding a fun element to your campaigns.
Speaking Engagements
Businesses should never overlook speaking engagements as a lead generation strategy. This can be accomplished by identifying a niche that people are interested in learning about. For example, if your company specializes in the auto industry, it can place paid ads on Facebook, Twitter, and other social media websites to get people to follow the brand and come to your trade show to learn about cars in general.
Testimonials
Testimonials aren't just a nice thing to do – they're a powerful lead generation tactic. Get a few of your satisfied customers to speak about how they found your product or service useful. The more testimonials you have on your website, the more likely your leads are to convert.
Paid Advertising
For many business owners, the most effective form of lead generation is paid to advertise. You can use paid advertising to promote your business and generate leads in an automated way. This kind of advertising can also be automated, so you don't have to create a media campaign and spend time promoting your business.
Using Chatbots and AI
Chatbots are a great way to generate leads and, because they're so simple to use, they don't cost a lot. More importantly, they're easy to implement and can be deployed in a matter of minutes.
There are numerous chatbot marketing platforms you can leverage to help boost your conversion rates. By using AI-powered chatbots, you can make your business stand out to potential customers and generate a ton of leads in the process.
SEO
SEO is the single biggest factor in whether or not a business makes money online. According to Rank watching, it's estimated that search engine optimization is responsible for one-third of all online revenue.
The key to success in SEO is content. A solid content strategy is a key to everything, and it should drive all SEO efforts. The content is what people are searching for when they go to your website, and it's what you need to use to improve your ranking.
B2B Lead Generation Strategies that Really Works
Indeed, there are many B2B lead generation strategies but the above-mentioned are powerful and help marketers to drive results in no time. There is no requirement to implement them all, instead of test them and choose the one that works best for your audience and business.