Tips to Write a Irresistible Newsletter That Cultivate Trust in Audience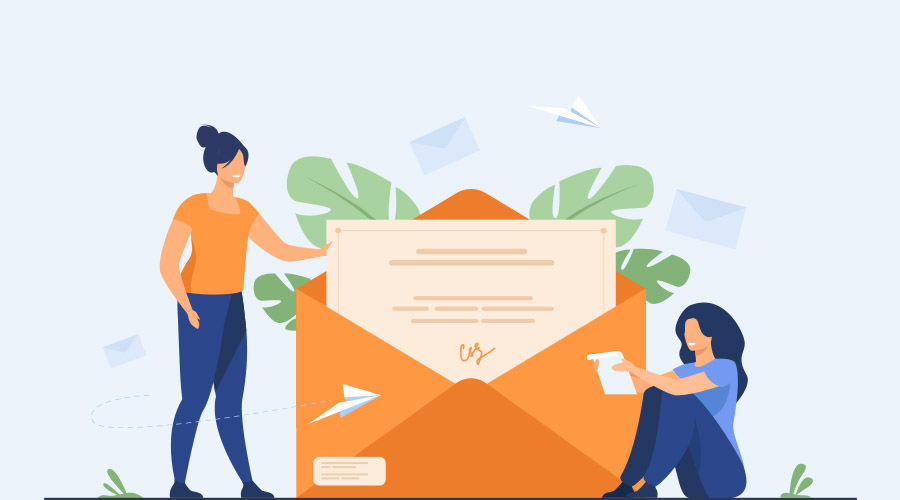 Sending a newsletter is one of the best techniques to keep users engaged with the business activities. But in order to harness the power of it, marketers also need an impact strategy that attracts an audience and brings positive outcomes. Additionally, some marketers mix up email marketing with newsletter and face a huge dilemma regarding how to write a newsletter that boost conversions. Every business needs a great audience, well-informed members, smart employees, and ever-increasing subscribers. A newsletter is a perfect means of keeping a record of all business activities for sending it to its members, customers, employees, and subscribers.
Newsletters can be both in printed as well as electronic form. Increasing digitalization has increased the craze for email newsletters. So, it is very important for every business or organisation to share its relevant information through email newsletters. Because the best email newsletters would give them direct access to their audience's inbox.
Here in this blog, we will discuss how to write an appealing newsletter that convert prospects into customers and increases conversions.
What is a Newsletter ?
A newsletter is a tool that is used by an organisation to communicate with customers and deliver some important news about a company's ongoing activity and upcoming future plans.
Make sure whatever you are sending must be informative and not promotional because bombarding promotional messages and offerings might disappoint consumers and leaves negative impact on their mind.
Indeed, sending a newsletter is powerful but why to send it and why should your business have a newsletter?
Why Should Your Business Have a Newsletter ?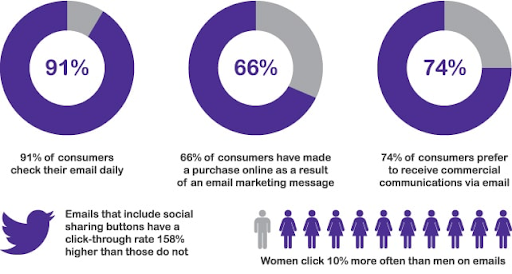 Source: (Suttida Yang)
The truth is, your business should have a newsletter because by sending emails often, you will be able to generate some revenue from them and also grab user's attention. Social media marketing has taken over the world. why not? After all it builds awareness but sending a newsletter on a timely basis can boost customer retention ratio. It can easily become a part of your eCommerce or SaaS email marketing regardless of your niche.
And a good and informative newsletter pays off when you
Boost sales
Gain customer trust
Build brand image
Boost customer retention and loyalty
Also grow site traffic
But here one thing needs to be noticed that sending a newsletter can be a lot of work. So how to write an effective newsletter that helps you stay in touch with your audience. Let's explore it in our next session.
How to Write a Newsletter
The recent era of digitalization has introduced email newsletters in every business and organisation. And there are some marketing automation tools also that help marketers to send newsletter on a timely basis. But how will you stand out from the crowd and make the best email newsletters? For that, follow the below-mentioned steps to learn how to write a good newsletter.
Choose worthy content
Well, it should go without saying that you need to write worthy, selective, and interesting content so that people would love to read that. Add something interesting and useful in it so that users get pushed to read it, even if they are not interested in adverts.
Make attractive subject lines
Your newsletters should have a very attractive subject line so as to push your users to read it at the very instant they see it. Because weak subject lines in your newsletters might make them postpone the reading to some other time.
Build trust among your readers
Many times, the subject lines don't resemble the actual content of the newsletter. This breaks a user's trust and harms the reputation of a newsletter.
Follow consistency
Consistency is the key to making your new readers turn into regular followers for your newsletters. Don't annoy your readers with countless newsletters on the same day. And, don't even disappear like a ghost for days.
Keep it crisp and stick to the subject
Users don't like reading the same point again and again. Elaborating on your point is good but don't be repetitive. Follow the 'KISS' rule here. Just 'Keep It Short and Simple'.
Write for your readers
You might be an expert in your field but your readers are learners, not experts. So, use layman language and try to explain every topic that seems to be understandable for your readers.
Examples that Inspire You Craft an Amazing Newsletter for Your Brand
There are certain key factors that can make any newsletter a 'successful newsletter'. These key factors are-
Crispness
Storytelling
Design
Call-to-action
Reader focus
Some successful newsletters of today's times include-
Robinhood snacks
This newsletter contains top financial business news. The content of this newsletter is expressed in an attractive, non-boring, and easy-to-read way. Robinhood snacks uses simpler explanations and thus focuses on making the reading enjoyable rather than comprehensible.
Morning Brew
Morning Brew is a collection of great and attractive business stories and activities. Looking at the readers' interests, it focuses entirely on business news. It also provides links for social media publishing which calls for even more audiences.
Below the Fold
'Below the Fold' resembles a physical newspaper where we usually flip the pages. It covers important stories without mentioning the headlines. You would literally have to dig up the pages and find out interesting stories that are relevant for your life.
Buffer's social media newsletter
As the name suggests, this newsletter contains important and interesting social media news from various social media platforms like Instagram, Twitter, Pinterest, and Facebook, etc. It is a weekly newsletter that is short and sweet but contains the latest talks and trends.
All these successful newsletters focus on adding useful, attractive, trending, and interesting content in a very simple, subtle, and yet attractive way.
Evaluate Why You Need an Newsletter Strategy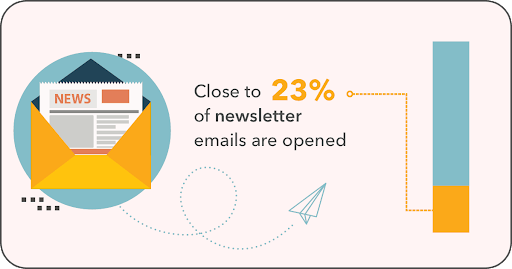 Source: (Website Planet)
It is damn important for a business or organisation to reach out to additional audiences and customers through email newsletters. It is a great marketing strategy that allows you to reach multiple audiences in a single go. Still, there are some other marketing and promoting strategies too. You just need to analyse your business needs and then determine whether you need email marketing or not. If your business has the following needs, then you surely need to focus on email newsletter best practises-
To reach out to multiplied audiences in a single go.
Marketing and promoting the business or brand on a large scale.
Pushing your business news to go viral within the minimum possible time.
Encouraging millions of new customers to become regular subscribers, etc.
Figure out what kind of newsletter you want to send
There are three main types of newsletters-
The company newsletter
The consumer newsletter
The organisation newsletter
Before writing a newsletter, you need to decide the audience.
The company newsletter is written for employees, associates, and staff of a particular business to build up their morale.
The consumer newsletter is written to stay in touch and build interest among customers, clients, readers, and subscribers. Most of the businessmen and organisation owners write this type of newsletter.
The organisation newsletter is focused on both types of readers i.e. the internal employees of a business as well as external customers. Usually, ministries and non-profit organisations use these types of newsletters.
So, the type of readers decide the type of newsletter that needs to be written.
Handy Tips to Write an Powerful Newsletter
Balance your newsletter content to be 90% educational and 10% promotional
A 90/10 rule is a great idea for writing effective, worthy, and eye-catching newsletters. You might be learning how to write a newsletter email, but writing an effective newsletter is something different. There should be a perfect balance between educational and promotional content. Readers demand new learning from everything that they read and give their time to.
Add informational content so that the readers do not get bored with your sales outreach and product promotion ideas. Just a part of your newsletter needs to be promotional, but not the entire content if you want your readers to love what they read from you.
Set expectations on your Subscribe page
Readers love to subscribe when they get what they read about. Always be transparent in providing information and stay clear about your content. Moreover, you need to be transparent about your schedules too, so that the readers know when and how they will hear from you. Being transparent and setting genuine expectations on your 'subscribe' page would catch multiplied new users at once.
Get creative with email subject lines
People love to read whatever impresses their heart and mind both. Reading something negative or depressing won't push them towards opening and reading your newsletters. Even if you write positive and catchy lines, your target readers might postpone the reading and think about coming back later on. Target their instant attention so that they read whenever they see your subject lines. For that, follow the below-listed tips-
Use positive and encouraging subject lines,
Choose the topic of interest of your readers, and
Offer ideas and advice too.
Pick one primary call-to-action
If you have learned how to write a newsletter email, you should know that it contains many Call-to-Actions in it. But don't bombard these Call-to-Actions at once on your readers. Go step-by-step and give one Call-to-Action at a time. Choose a primary motive that you want to fulfil through your newsletter and set it as your main Call-to-Action in the newsletter. After adding this Primary Call-to-Action, you can add others by writing- 'After this, do check out the other Call-to-Actions as well'.
Craft a Newsletter that Entice Users to Click and Read
Writing an effective newsletter is not something like writing news or articles only. It is indeed a way to reach out to the hearts and minds of your readers. You can follow B2b email newsletter best practices that indicate adding social media content, informational content, and skipping the excessive promotion in the newsletter. Always focus on your readers while writing newsletters because, after all, you are writing for them, not for you.