List of 70+ [Free & Paid] Marketing Software and Tools for 2022 to Upsell Clients Quickly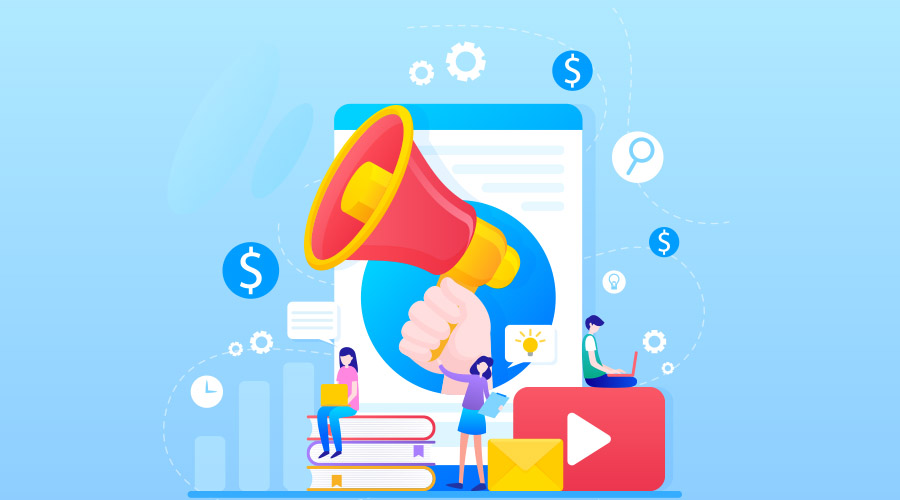 The marketing landscape keeps evolving with the time and introduction of new technology. Today, marketing is much more than printing and distributing leaflets. Internet marketing has taken the business world by storm; from social media presence to generating leads through chatbots to managing reviews online, marketing activities consist of too many things.
Besides, buyers' expectations are also increasing. They are tech-savvy and want to do a business with a solid online presence and know-how to build strong customer relationships. Well, any entrepreneur's dream is to have a strong customer base because customers are the real lifeblood of the business, and nurturing them is paramount of importance.
So how to do that? How to handle numerous customers and their requirements? How do I stay in touch with them? How to deliver a personalized experience to each customer? The simple answer is marketing software.
Using marketing automation, lead generation, customer relationship building, and conversions can be easier and more scalable. A campaign's success is closely related to the reduction of repetitive tasks. Automation allows your employees to have a wider reach with less effort. You can also create a more engaging digital journey that's consistent across all your marketing channels.
How do you feel that 77% of marketers report increased conversions using marketing automation? These statistics are encouraging and inspire many other entrepreneurs to start automating. Using marketing automation software, you can tailor the customer experience by providing accurate information and targeted promotions tailored to each customer's needs.
So, take a closer look at how marketing software works and what software businesses should use to streamline marketing activities.
What is Marketing ?
Using technology (e.g., software) to automate and manage marketing processes across multiple channels is known as marketing automation. Businesses can send personalized messages to the right customers at the right time by utilizing marketing automation.
Marketing automation is an essential part of online marketing success for 91% of users because modern customers desire and expect personalized campaigns. We have now seen how marketing automation is defined, so let's look at marketing software.
What is Marketing Software?

Source: (Startup Bonsai)
Any software used to automate, streamline, increase revenue, acquire new customers, and improve marketing efficiency can be called marketing software. As an example of what marketing software can be used for in modern digital marketing, here are some notable uses:
Email marketing
Managing leads
Social media marketing
Run paid advertising campaigns
Workflow management
Now, you know what the cases of marketing software are; let's dive into how it works carefully and helps marketers cover all their needs under one roof.
How Does Marketing Software Work?
It seems that we all have the same list of manual, repetitive tasks: follow-ups, reports, writing emails. The tasks aren't complex, but they prevent you from focusing on the more important tasks that can significantly impact your business. automating marketing process allows you to set up those manual operations once and forget them.
Marketing Automation: What does it involve? How does it work? An automated marketing campaign sends specific messages to leads based on their behavior and data to close more sales. You can keep automating campaigns running in the background while focusing on bigger projects.
Let's demonstrate this concept with relevant examples.
A webinar about your product or service is advertised in an email to new leads.
Prospects are invited to register for the webinar via an online form. As soon as someone presses yes, they are added to a new email list (this is done automatically by your marketing software).
Email nurture campaigns will automatically begin for everyone on that list. An email thanking those who attended the webinar was sent out initially. Then, a few days later, the case study about the same subject becomes available for download.
Furthermore, once a lead downloads the case study, it is automatically forwarded to your sales team to follow up with them (since this group of leads is more qualified and further along in the purchasing process).
Here's a deeper dive into marketing automation. This article will examine whether small businesses can use marketing software, the significance, how to choose the best software, and more.
Significance of Marketing Software for Businesses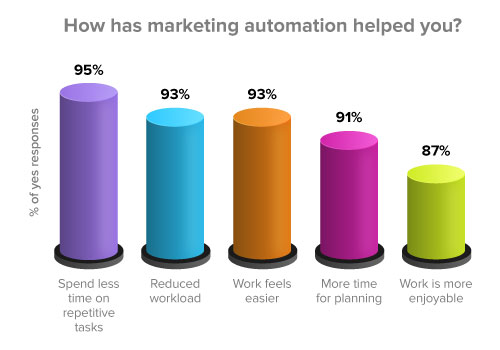 Source: (PeppyBiz)
Customer journey personalization and omnichannel marketing make time an absolute necessity. We need to go beyond simply servicing leads and calling it a day. Companies wishing to remain relevant in the global market need to continuously personalize marketing, track data, and grow their businesses.
According to Nucleus, an average 20% increase in business productivity after using marketing software. Think about this: 82% of marketers reported positive returns on investment (ROI), and efficiency increases after adopting marketing automation.
Again, go through the below instance to understand the importance of automation in marketing.
What would you do if you didn't have a washing machine? It is almost impossible to imagine living that way anymore. Automation is similar to what a washing machine does for your household chores. Put your clothes in, add detergent and water, set the timer, dispense the detergent, choose the correct cycle, and your clothes will be washed automatically.
Technology makes the process quicker and less time-consuming, allowing you to decide how it should be done and what the end product should look like. Your business will benefit from marketing automation in this manner.
Still in a dilemma? Check the below-mentioned statistics represented by Invespcro 2020.
Marketing software increased conversions by 77% and leads by 44% for 4 out of 5 marketers.
In addition to increasing sales productivity by 14.5%, marketing automation reduces marketing overhead by 12.2%.
The top two metrics to measure in marketing automation are conversion rate and revenue generated. 58% of industry leaders use marketing automation.
If you own a small business or work for a large corporation, you can benefit from marketing automation and how it adds value to your current business. Small businesses can benefit from marketing automation in order to stay relevant and competitive, while large businesses can leverage it to keep up with the demands of a diverse clientele. Here are some marketing automation benefits:
Saves time
Increases business productivity
Personalization
Smooth campaign running
Improved ROI
Enhanced business standards
In addition to automating repetitive tasks, marketing automation has several other advantages. It's all about optimizing your marketing team – optimizing customer experiences, optimizing campaign efficiency, and optimizing your team's time.
Review the List of Top Marketing Automation Software 2022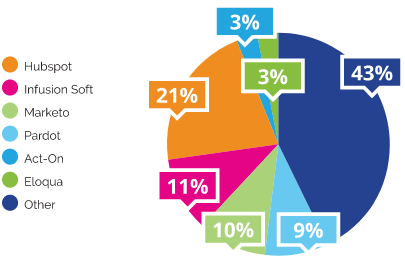 Source: (Bold Digital)
In the previous year, businesses of all sizes were thought to embrace some form of automation in their business, and the reasons are pretty clear
Automate repetitive tasks
Increase lead generation
Upscale business
Stay afloat in the market
Streamline operations
And yes, one can achieve this goal without breaking the bank.
These top marketing automation tools can help you find what you need. So, without any ado, let's get started.
HubSpot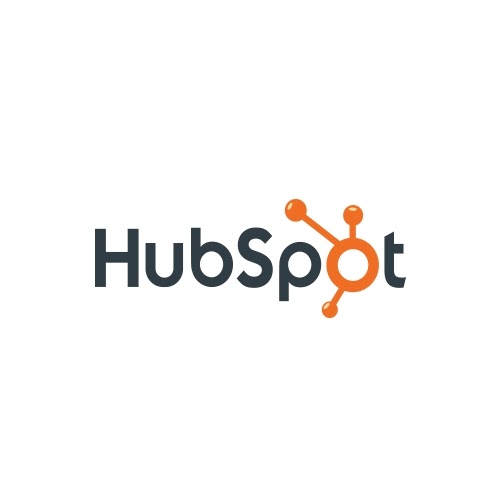 HubSpot is a leading player in marketing automation tools (we use it here at Yieldify). It offers a full suite of sales, marketing, and CRM tools aimed at helping businesses grow. You can integrate email, SEO, contacts, and analytics into online and social media marketing with its products.
Pricing structure: prices range from free to $2400 per month
Unique features: CTA, A/B testing, landing pages, segmentation, SEO, blogging, social media publications
WatchThemLive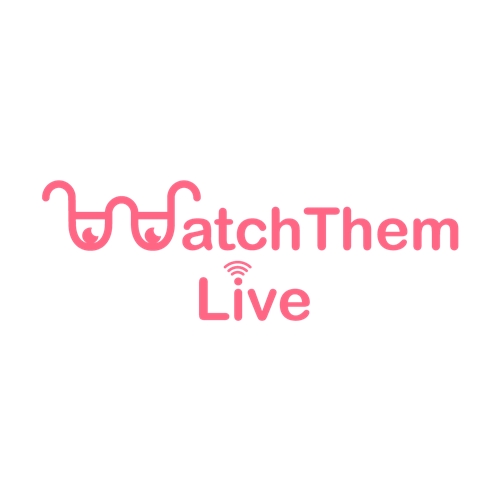 WatchThemLive is an amazing tool that allows websites and marketers to have heatmaps of pages, and record the sessions of their visitors or users in video format.
Other great things you have via this tool are including goal tracking, user full journey tracking, page optimization, and analytics which are simpler than GA.
On WatchThemLive, you are able to filter and watch users' video sessions by country, browser, language, device type, screen resolution, and operating system.
Pricing structure: Visualize and analyze real-time visitor's journey, session recording, heatmaps
Unique features: Pricing: Free registration, premium plan starts from $9 per month
Marketo Engage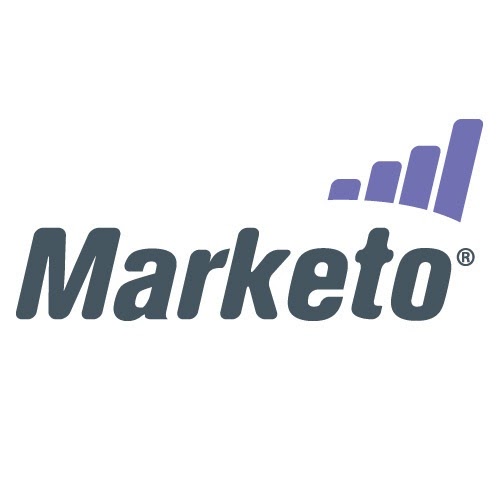 With Marketo, your customer experience is improved at every touchpoint, and you are made to feel valued. Using powerful analytics and behavioral tracking, the service allows you to reach your target audience. Moreover, it offers powerful features such as AI-driven content personalization to deliver the optimal customer experience.
Pricing structure: free demo, prices usually based on database size
Unique feature: intelligent cross channel nurturing
Pardot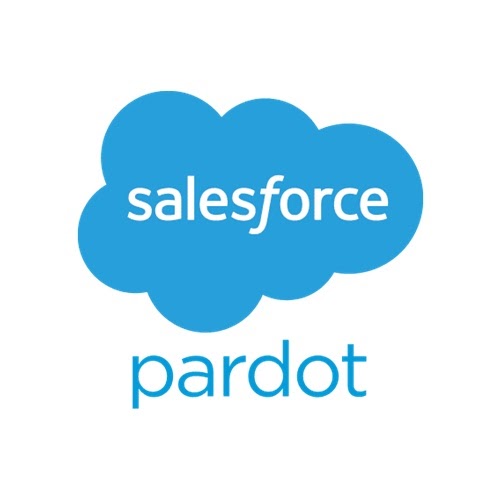 Salesforce uses Pardot as its marketing automation tool. Its well-designed inbound and outbound features make a strong alignment between marketing and sales easier. Pardot could be a good choice for your SaaS if your SaaS is a B2B SaaS, you use Salesforce heavily, and you're able to spend about $15,000 per year.
Pricing structure: Paid plans start from $1250 per month
Unique features: SEO optimization, integration with Google ads, social media marketing
Omnisend
Omnisend is one of the rising stars in marketing automation, and it's not hard to understand why. With Omnisend, workflows go well beyond email. The platform supports several channels, making it easy to manage them from a single interface.
One of Omnisend's strengths is its easy-to-use drag and drop builder, which lets you create anything you need: emails, workflows, forms, pop-ups, landing pages, etc. The platform is undoubtedly intuitive, from signing up to sending a message.
Pricing structure: Plans starts at $16 per month
Unique features: SMS marketing, email marketing, intelligent segmentation, sales reporting,
and so on.
MailChimp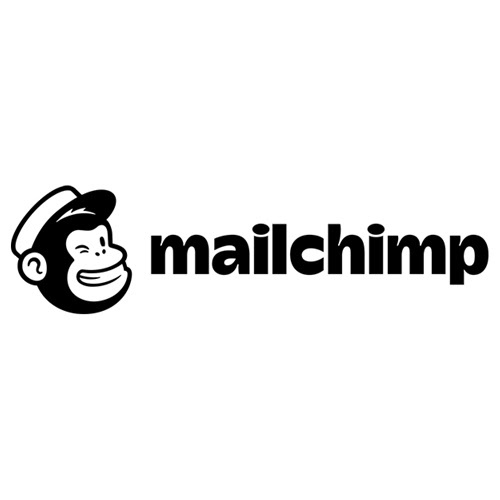 Almost everyone has heard of MailChimp, which is a marketing software. While many consider it only a marketing tool for sending emails, it actually includes website and campaign management, CRM, design, and website development.
There is a good chance you are familiar with MailChimp if you are a digital marketer. You can find DIY guides and 24/7 support even on the cheapest plans.
Pricing structure: Free of cost, paid plans start from $9.99 per month
Unique features: CRM, email marketing, social media marketing, website integration, forms, landing page, etc.
NotifyVisitors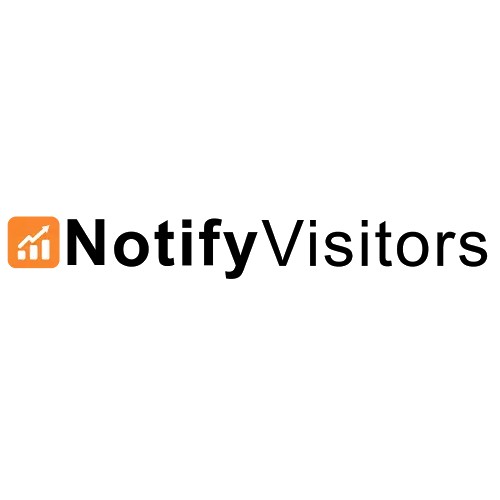 NotifyVisitors is an intuitive marketing automation platform that offers different products such as Emails, SMS, Push, Ads, pop-ups, and so on. It allows users to send emails/ push on mobile and desktop and re-engage users even when they are offsite.
The platform works on Chrome for Android, Chrome for Web, Firefox for Web, Samsung Internet for Web, and Safari for Web. Additionally, you can integrate this tool with multiple platforms like Zapier, Volusion, Drupal, Shopify, WooCommerce, Squarespace, Magento, BigCommerce, WordPress, MailChimp, and so on.
Pros
It targets customers using segmentation
Offers automated campaigns to multiple channels.
Allows you to send personalized messages through email/sms/push
Offer ready-made templates and forms
Sound customer support
Offers a free plan
No coding required
Cons
It takes time to understand the functionality
Free plan includes a limited number of contacts.
Pricing
Free plan- you can use all NotifyVisitors features without paying anything. You can Send 1000 emails/month upto 1000 contacts and unlimited push notifications upto 10000 subscribers.
Startup plan- starts from $98
Enterprise plan- You need to contact their team
Elementor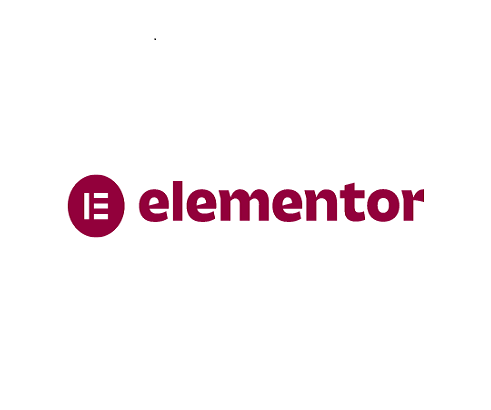 Elementor is the most powerful WordPress page builder around. It uses the drag & drop system (no coding required) which makes creating and customizing sites an effortless experience even if you're a total beginner. It also has a massive ecosystem of templates, plugins, and other extensions that you can use to create all types of sites like portfolio websites and ecommerce stores.
Pricing structure: Free plan along with 4 subscription packages, starting at $49 per year.
Unique feature: WooCommerce website builder, Full Site Kits
Types of Marketing Software to Solidify Your Marketing Activities
With the advent of modern tech tools, the internet has also been created. The internet has developed into one of the most versatile marketing channels we've ever seen since the early 90s. Your experience with content marketing includes online advertisement, search engine ranking, and social media.
It's almost certain that you're losing out on a great opportunity if you don't use a modern marketing software. Your brand should consider the following types of marketing automation:
Customer Relationship Management (CRM) – All In One
Among the most popular and beneficial types of marketing automation is customer relationship management software. CRM systems generally act as a hub for all the marketing data of your company. All of the steps in the customer journey are brought together by collecting and analyzing customer data.
The CRM software tracks all the data generated from a user's interaction with the company. In addition to organizing and storing this information, these systems make it available for use in subsequent customer journey steps. By automating this process, companies can respond to individual users' actions more efficiently and accurately.
Here is the list of the best CRM software enterprises can use to level up marketing games.
Zoho CRM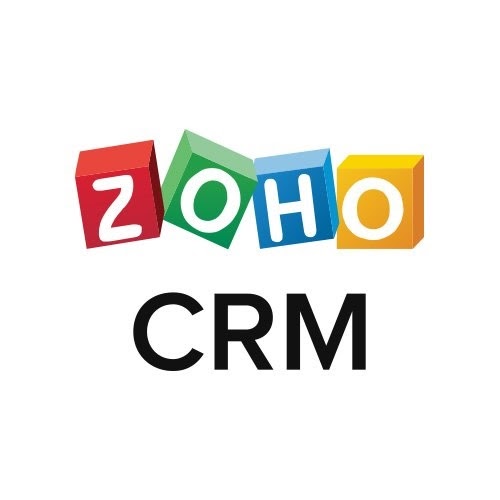 Zoho CRM is a popular name across India and helps small businesses track marketing activities and close deals faster. Zoho comes with some modern features such as email automation, multi-channel automation, sales performance, etc. to help enterprises to sell faster.
Pros
Best for small businesses
Comes with lots of marketing features
Encrypt sensitive data
Also comes with the free version
Cons
Expensive customer support
Lack customization features
Not good for small and medium scale businesses that only want to pay for certain features
Pricing: Free plan, paid plans start with $18 per month
Brands Using Zoho: Bose, Netflix, Ducati, Apollo Hospitals, L'Oreal
Freshsales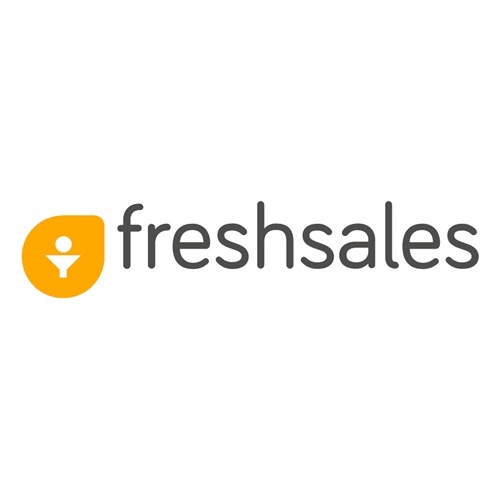 CRM software such as Freshsales CRM allows you to tailor your presence to your business strategy. Users can deal with foreign clients in multiple currencies and languages by switching between them. Data can be easily imported, live chat is available, and tools are available to gain real-time insights.
Pros
Can easily integrate with Freshdesk and Slack
Modern features
Simple setup
Neat and clean UI
Cons
Pricing: The basic plan starts for free, and the premium plan starts from $15
Salesforce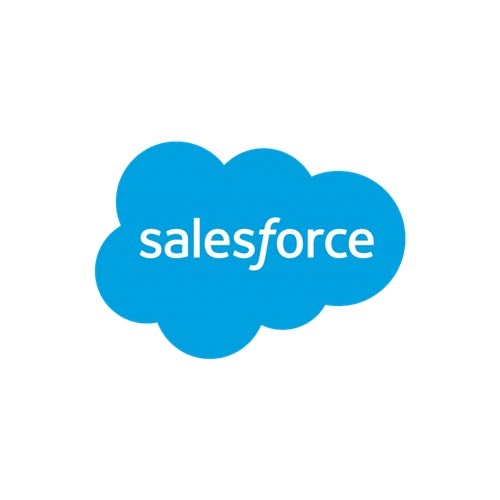 CRM solutions such as Salesforce are comprehensive. Lead Management, Opportunity Management, Email Integration, and Contact Management are some of the features available. Also included are file synchronization and sharing, workflows, approvals, and sales forecasting.
Pros
Customizable and powerful
Scalable
Third-party integration is possible
Great customer tracking
Dedicated customer support
Cons
Tiring and expensive setup
Perfect for larger companies only
Pricing: Salesforce offers a 30-day free trial and premium plan starting from $29
Above are the most popular and used CRM software available in the market. But brands can explore other options, such as Creatio, Apptivo, Insightly, iSales, etc.
Wellyx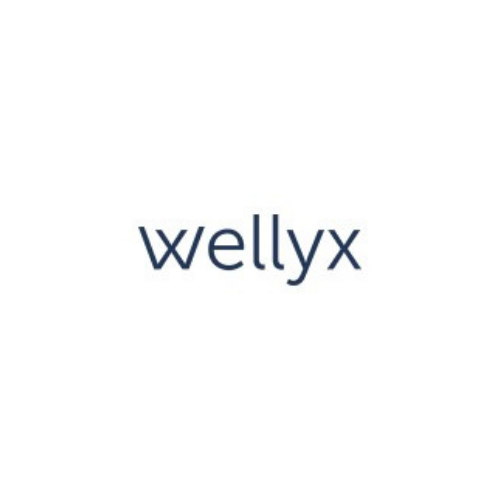 Wellyx is a cloud based software that is designed to help gym and fitness centers manage processes related membership staff, payments, communication, leads and more. The platform comes with a amazing functionalities which makes it easy for fitness centers to handle tasks, services and booking with a central solutions.
Pros
If you are running a large fitness center, it is the best option because you can control everything. It is user-freidnely and keep track of bills and payments. Moreover, the features are integrated especially for the gym business owners so there is no any complexities. From layout to colors to data management, everything is perfect.
Cons
I did not find any cons as the software is amazing to manage your gym or fitness business
Email Marketing Software
Even though email marketing is an old form of digital marketing, it still provides the best return on investment. Hence, it shouldn't come as a surprise that it's now the most widely used digital marketing channel. However, some email marketing tips become handy to get desired output.
You can automate email messages that you send to your contacts using email marketing tools. These automation tools facilitate the large-scale distribution of personalized messages along with performance measurement dashboards, whether they're trigger-based (triggered by the email recipient) or email blast-based (triggered by the email sender).
Let's take a look at some of the most popular email marketing service providers, along with their main pros, cons, and pricing details.
Moosend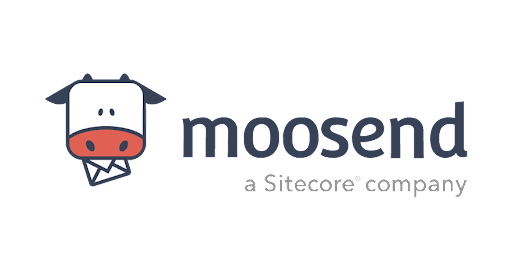 Moosend is a popular email marketing automation tool with a free trial and many features to help you kickstart your email marketing efforts.
Moosend will provide you with advanced automation to save you time, in addition to the platform's drag-and-drop builder and responsive email templates.
The platform allows you to segment your audience to send highly targeted emails that increase conversions. You'll have access to online forms to help you generate leads and an intuitive landing page builder.
Moosend also includes real-time reporting and analytics to make data-driven decisions about your email marketing campaigns.
Pros
Advanced marketing automation to target your audience
Responsive email newsletter templates.
Segmentation
Landing page builder to help you increase your conversion rates.
Real-time data and analytics
Cons
Not a lot of native integrations
Pricing
Paid options begin at $9 per month and include all available features, such as a landing page builder, online forms, transactional emails, and more.
Constant Contact
The intuitive email builder and tons of responsive templates offered by Constant Contact allow you to create beautiful marketing emails. A unique feature is its dashboard that allows you to monitor the status of every email campaign you launch. You can also store, import, and organize your contacts with the software's powerful contact management features.
Pros
Ease of use
Allow creating a landing page
Perfect for small businesses
Cons
They don't offer a free plan or trial
Pricing: A basic plan starts with $20 per month
AWeber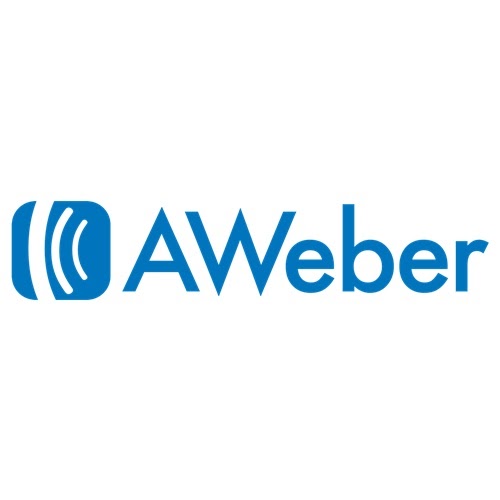 Create beautiful marketing emails with beautiful templates that are branded and personalized. The template gallery of AWeber is perhaps the most comprehensive of any software on this list. As well as segmenting the list, the software allows users to set the send date and send time for automatic messages. In addition, you will have access to real-time actionable insights that can assist you in enhancing the performance of your launched email marketing campaigns.
Pros
Real-time data analytics
Email marketing automation
Cons
Pricing: Free plan for up to 500 subscribers, and the paid plan starts from $19 per month
Sendinblue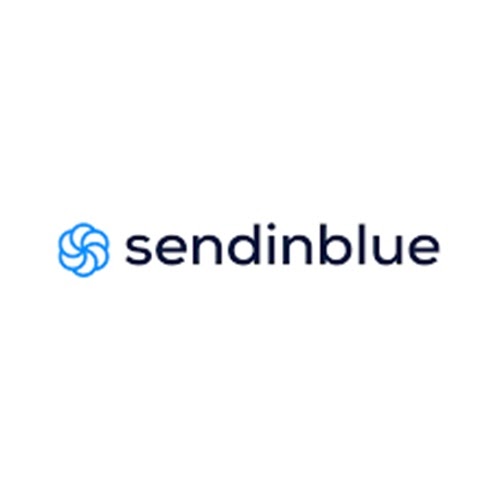 Sendinblue offers a drag-and-drop email designer, dozens of ready-made templates, and an enormous gallery of stock images to make creating marketing emails a breeze. Additionally, Sendinblue provides A/B testing services that help users identify marketing emails that work and those that do not.
Additionally, Sendinblue provides users with comprehensive reports that provide an overview of the performance of their email marketing campaigns.
Pros
Intuitive drag-and-drop editor
Report generation
Create and send a mail with ease
Cons

Does not offer a money-back guarantee
Pricing: Anyone can start with a free plan; paid plan starts at $25per month
Above are the top email marketing software; however, brands can also look at other options like
Drip
Omnisend
Autopilot
EmailOctopus
Social Media Automation Software
While social media marketing drives engagement, it can consume a lot of your team's time, effort and possibly leave little time for creating excellent content. It can schedule and publish content across multiple channels as quickly as possible and even automate responses using social media automation. The following tools can help B2B marketers automate their social media campaigns: HootSuite, Sprout Social, and Buffer.
Want to streamline social media marketing activities? Below, tools can help you automate social media marketing.
Sprout Social
Hootsuite
Buffer
BuzzSumo
AgoraPulse
Social Pilot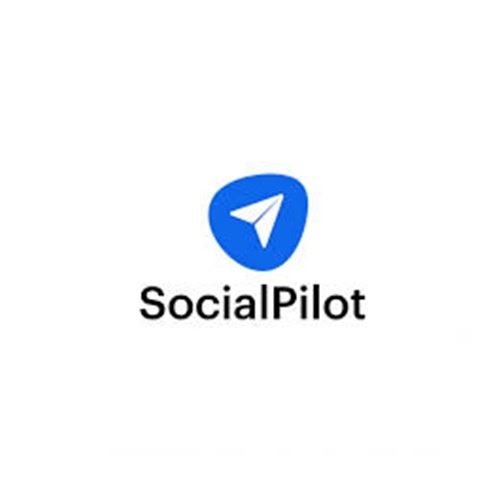 Digital agencies and SMEs who manage multiple clients or accounts will find SocialPilot the ideal social media management tool. For teams primarily interested in workflows with permission settings, collaboration tools, and customized reporting, SocialPilot may be worth a look.
SocialPilot offers many basic features but also provides a social inbox tool that makes it possible to engage with their audience as well as automate posts.
Pros

RSS Feed
Automated posting schedule
Import feeds
Cons
Bit expensive than other tools
Pricing: Plans starts from $29
Buffer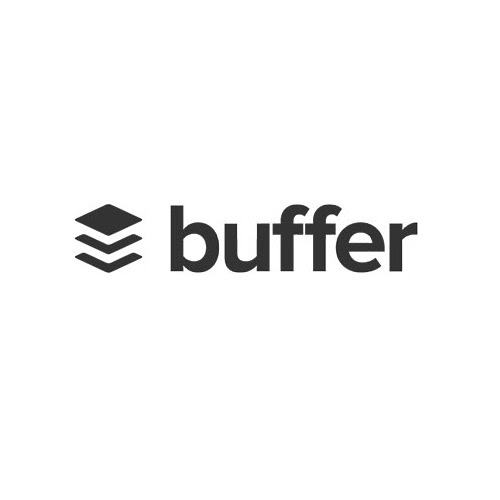 In addition to being one of the earliest tools for scheduling posts on social media, Buffer has seen multiple updates, changes, and iterations. It has been supported by Facebook, Twitter, LinkedIn, Instagram, and Pinterest.
In order to help drive meaningful engagement and results with social media, Buffer is considered a streamlined and intuitive platform for managing social media.
Pros
Easy to use
Makes scheduling posts easy
Collect ideas for future content
Access to detailed analytics
Cons
Allow dynamic hashtag posting per category
These two are the best social media marketing tools, but brands also need to look out for other options such as
AgoraPulse
Sendible
CoSchedule
Mobile Marketing Automation
Using marketing automation analytics to unlock your data's potential. Spending hours sifting through large amounts of data is not necessary to gain insight from your campaigns. To make winning marketing campaigns, you should use it to track any type of campaign you run, including emails, social media, blog posts, articles, websites, and more.
Let's take a closer look at several mobile marketing automation software.
vertexSMS
SMS marketing is a simple yet powerful and extremely effective way to reach a wide customer base. With 98% open rates vs 20% for email marketing, bulk SMS marketing tool VertexSMS can make your customers feel valued. Due to the targeted nature, using personalized updates and promo messages, you can keep marketing costs low while building a close relationship with your clients or customers. Using VertexSMS bulk messaging service, you can connect with local as well as international clients instantly, and send A2P messages from your laptop directly to customers over 185 countries at affordable prices.
Pricing Structure: prices depend on countries and the number of messages
Unique feature: two-way communication, A2P messages
Swrve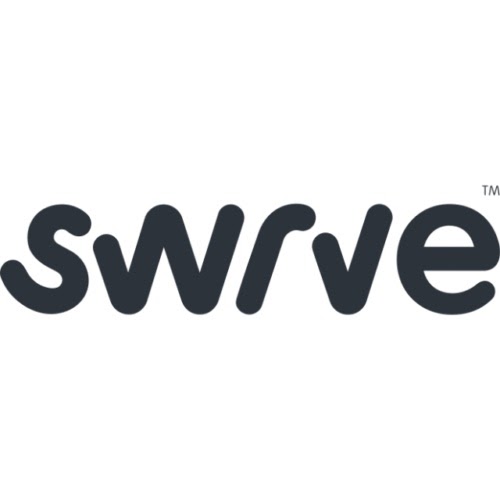 Swrve provides 360-degree views of the customer experience via its powerful mobile marketing automation platform. Through push campaigns and in-app messaging, it focuses on boosting high-level engagement. Specifically, the app analyses key performance metrics to identify where your app is succeeding and where it needs to improve.
Adobe Marketing Cloud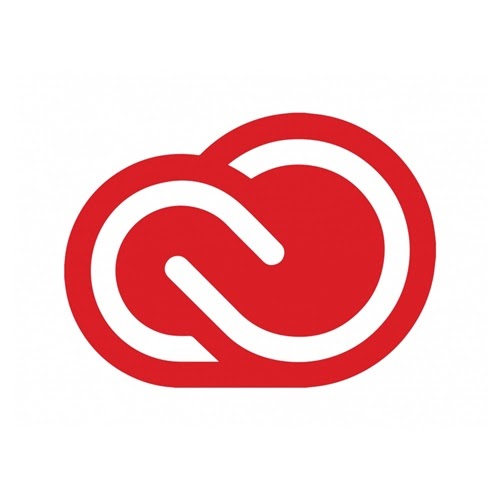 Adobe's Marketing Cloud 2013 offered mobile analytics, making smartphones and other mobile devices new analytics targets. The Adobe Marketing Cloud allows users to track mobile app acquisition through push notifications, in-app messaging, geo-fencing, location monitoring, and deep linking, including Adobe Analytics.
Leanplum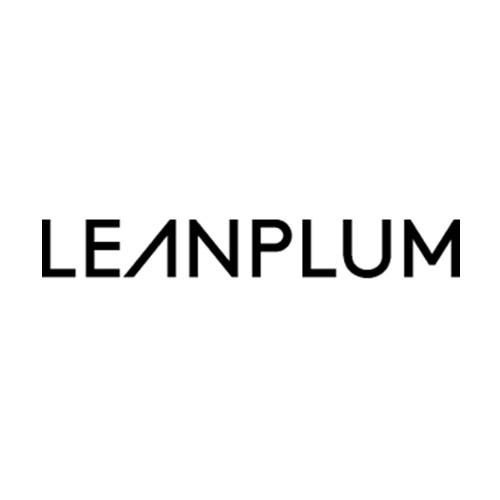 Leanplum's mobile marketing automation platform enables brands to build and nurture meaningful engagement through push notifications, emails, in-app messages, app inboxes, push notifications, and app UX. Leanplum models personalized content based on factors such as lifecycles, geography, demography, behavior, etc.
Online Advertising Tools
You need the latest online marketing services that offer software and apps for more effective marketing campaigns. In reality, online marketing encompasses many areas, including simple web design, accessibility, content marketing, SEO tools, pay-per-click (PPC) marketing, and email marketing and social media management.
Here we will explore a couple of online advertising tools that make your marketing efforts more efficient and cost-effective.
Google Ads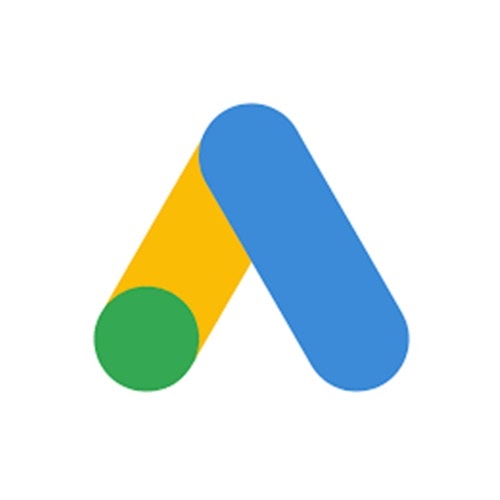 With advertisements displayed across Google search results, Android apps and third-party websites, Google Ads is the world's largest internet advertising network. Ads can be configured to work with specific keywords and phrases, and Google Ads can be easily set up using a Google login. A daily budget will trigger advertisements when the budget is met.
Pros
Huge online reach
Amazing tool
Integrated analytics
Cons
Takes time to balance sheet
Facebook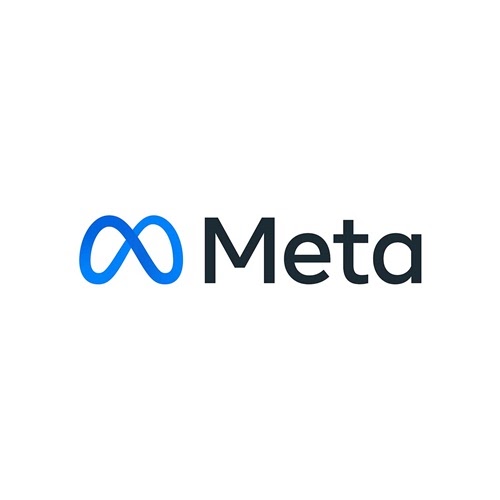 As the world's largest social media network, Facebook is a valuable tool for businesses. By allowing businesses to create a profile page for free, Facebook has made this process simple and easy. In this way, businesses can engage and reach out directly to customers and potential customers via free and paid advertising.
Pros
Solid customer base
Free business pages
Data collection
Cons
Limited transactional value
Apart from the above two, there are many other online advertising tools available on the internet; you can pick anyone based on business requirements. These tools are,
Ahrefs
Keyword planner
SEMrush
SpyFu
Content Creation and Designing Tools
The internet is dominated by digital content, but generating it can be overwhelming. Research often leads to the change of an idea entirely-it's easy to get lost. By using the right content creation tools, you can make creating and planning content a breeze.
It speeds up the process, provides insights, and better produces content when content creators use the right ones. There's no need to hunt around the web for tools to level up your content strategy game, as here, we have compiled the list of best content creation and designing tools for your reference.
CoSchedule Headline Studio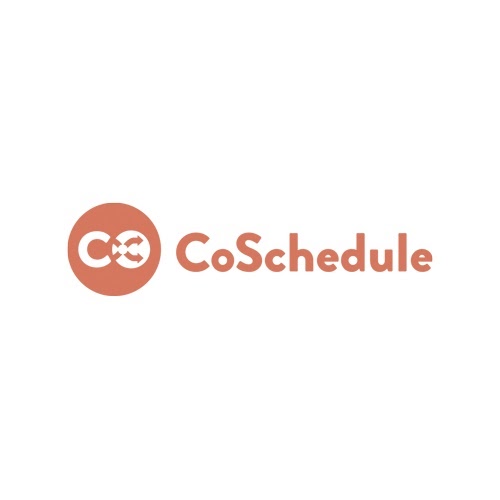 This is the best content creation tool. With CoSchedule's Headline Studio, you can analyze and evaluate your content's headline using multiple factors such as SEO, emotional words, unusual words, word count, clarity, and more.
By optimizing your headlines and crafting the best ones, you can rank higher on the search engines and drive traffic organically to your site. This tool helps you create content in a simple yet powerful way.
Pros
Offers Chrome extension as well
Free plan available
Pricings: One can start with the free plan; paid plan starts at $9 per month
Visme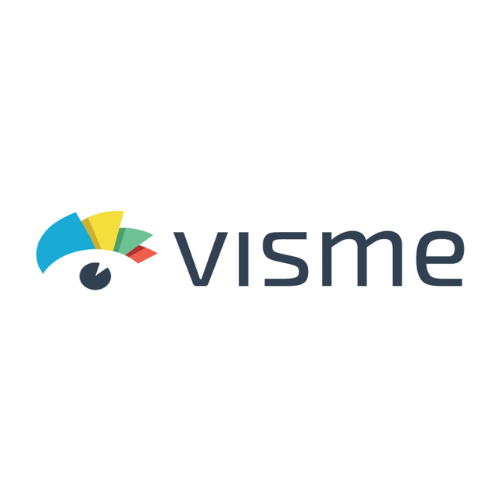 Visme is one of the best graphic designing tools that help individuals, marketers, and organizations to transform data into engaging content in the form of presentations and charts. The tool is used globally by various professionals including students, marketers, and educators. Visme is one of the best designing tools and can be accessed across any device and allow anyone to design and present content in an engaging manner in both online and offline modes.
Pros
Excellent tool to create infographics
Extensive range of templates
Comes with lots of improved features
cons
For custom requirement, sometimes the tool act confusing
Pricings:
Basic Plan: $0/month
Standard Plan: $15.00/month
Complete Plan: $29.00/month
Pitch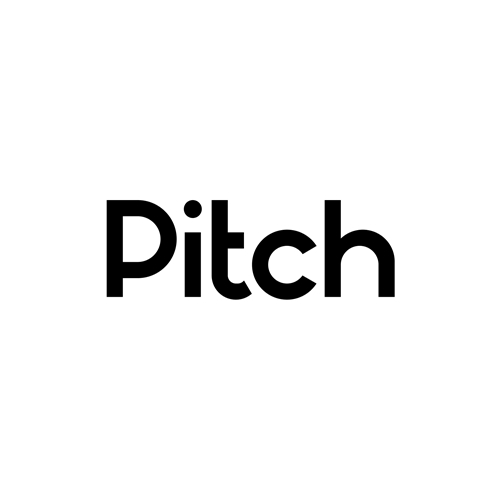 Slideshow Maker Pitch is the best collaborative presentation tool in the design category. Pitch is loved by millions and factors like – free version, simple solution, customization, and design collaboration. Pitch is indeed a good presentation tool that allows modern teams to craft and distribute amazing presentations more effectively.
Pros
Extensive range of templates
Best next-generation presentation tool
Performs well across the browsers
It is quite affordable
Cons
They need to add the feature of automatic playtime
Pricings:
No setup cost, premium plan starts from $8 per member
Canva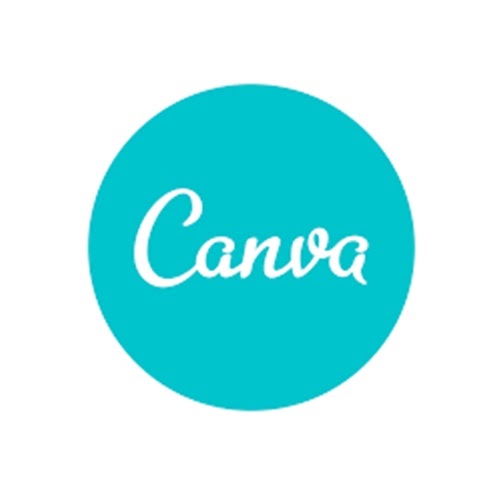 Using Canva, you can create high-quality images for your online content that look crisp and stunning. Hundreds of ready-made templates can be customized to create customized graphic designs. Not only that, but a drag-and-drop editor makes it easy to design graphics, even for beginners.
Aside from presentations and social media posts, Canva lets you create infographics, resumes, newsletters, logos, and YouTube intros. This tool is amazing because it simplifies the designing process and makes it accessible to anyone.
Pros
Create social media images with ease
Extensive range of templates and themes
Create business cards
Cons
Advanced editing options are missing
The Mobile version is not efficient as the PC version
Pricing: Free plan available. Paid plan starts from $9.99 per month
Above are the two easiest content creation and designing tools for marketers to generate content copy, images, videos, and much more. However, brands can also find handy below tools
Pablo
Grammarly
BuzzSumo
Unsplash
Video Marketing Tools
A robust marketing strategy for reaching a larger audience and converting that audience into advocates and loyal customers is social media marketing. Whether you regularly use social media or have a website, video is essential. In contrast to simply using words, videos can certainly capture the imagination of your audience, and with the right video, you can really close the deal.
Because of this, we have taken the time to put together a list of a couple of the most effective video marketing tools you should have known about earlier, but now you can choose according to your needs.
Animoto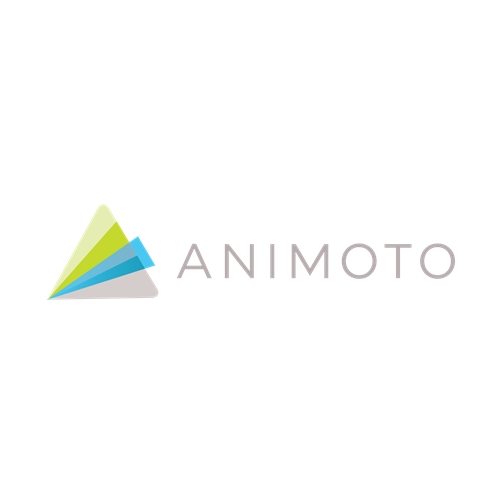 Animoto comes in first when talking about video marketing software for professionals. You can create professional videos with it, which will help you engage your audience and improve your business's growth.
Pros
High-quality video
Color customization
Multiple memory styles
Cons
Less creative fonts
It lags sometimes while creating videos
Pricings: Signup for free, professional plan starts from $33 per month
Biteable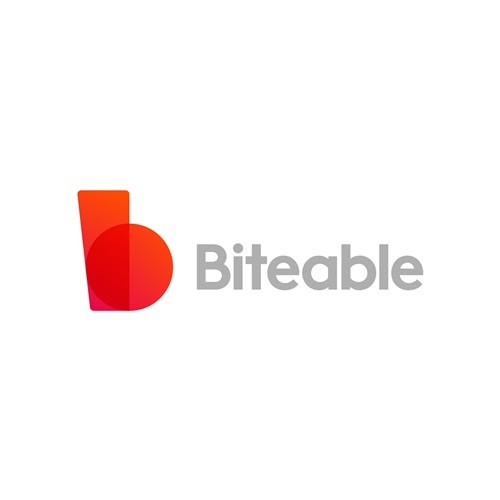 Check out Biteable if you want to reach out to your customers about the impact of a disaster on your company or if you need to onboard new employees. It is designed to be fast and easy to create any kind of video, which makes it unique in the video marketing field. It is touted as the world's simplest video maker and claims that you can make cool videos during your lunch hour. Various video templates are available to choose from, and you can add your own text/sound.
Pros
Create stunning videos in minute
Extensive range of real-life stock animation images
Thousands of beautiful templates
Pricings: Biteable offers one free trial, and the paid plan starts from $19 per month
That being said, integrating effective video marketing into a marketing strategy is not as simple as you may think. But above tools make complex tasks easier; brands can also look out following tools to create appealing videos
Vyond
Vimeo
SproutVideo
Tubular
Event Marketing Tools
In addition to selling products or promoting brands, event marketing can create an unforgettable experience that customers will remember. The good news is that there are plenty of event marketing tools available to assist you every step of the way. It is easy to succeed with event marketing tools if you know what is available and how they can be utilized.
Eventbrite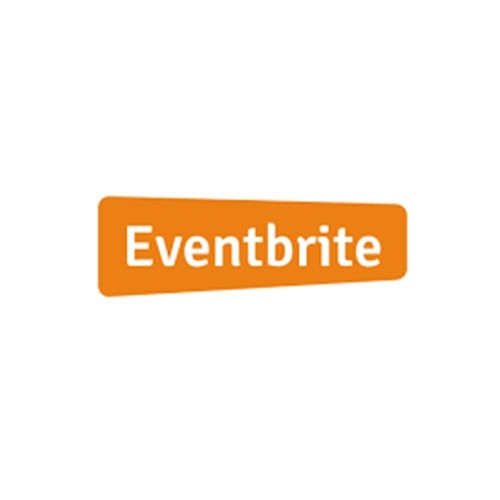 With Eventbrite, you can access visual analytics, charts, and reports to learn more about the people who attended your event. As well as providing live attendance tracking, the Eventbrite Organizer application lets you track tickets sales in real-time on your phone. And the best part is Eventbrite is completely free.
Facebook Event
Marketers find Facebook to be a dynamic platform, with a large audience and various content types and publishing tools that make it possible to customize the experience your fans get to meet their needs. Facebook Events aren't new features, but they remain a useful tool for generating leads, building customer loyalty, and keeping your audience engaged.
Since Facebook has added so many new features in recent years, its event pages have benefitted greatly. The Facebook Live feature is now available for events, which allows you to promote your live stream on a page dedicated to an event. There are tips here that can help you host a successful Facebook event regardless of the type of event you're planning.
Lead Generation Tools
Are you aware that nearly four out of five marketing leads never convert to sales? Most companies lack lead generation tools that can generate leads and nurture them. Data collection is only one aspect of lead generation. Additionally, it involves qualifying, nurturing, and scoring leads to convert them into customers.
A monumental task can be assimilating and bringing the process into realization. Failing to streamline can result in losing potential customers. Therefore, we have compiled the list of best lead generation tools that help marketers increase customer engagement and conversions.
AeroLeads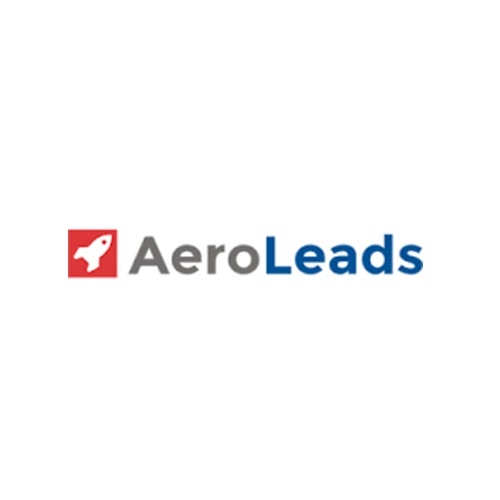 Among the top-ranked email marketing tools on the internet, AeroLeads is one of the best for collecting emails. Marketing professionals like this tool as it can find genuine emails from LinkedIn or Xing. Another great feature of Aeroleads is that it teaches you how to find email addresses for email marketing campaigns in real-time. Consequently, you can avoid having your email addresses become obsolete.
Pros
Help marketers find information in real-time
Create amazing content
Cons
Outdated UI
Sometimes slow
Pricing: The basic plan starts from $49 per month
KyLeads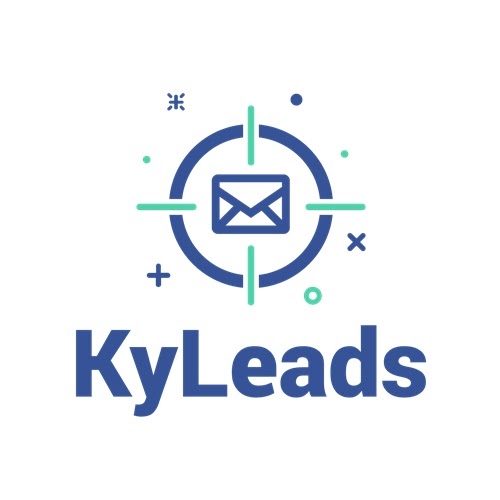 With Kyleads – smart pop-ups and beautiful quizzes for lead generation – you can turn more visitors into subscribers and leads with pop-ups and quizzes. In addition to standard popups, KyLeads offers high-converting quizzes with an average conversion rate of 30%. The Kyleads system integrates with most email marketing providers. New leads can be segmented based on their answers, which is one of the most useful features.
Pros
Offers multiple software options
Embeddable with most website platforms like WordPress, Shopify
Pricings: 7-day free trial, paid plans starts from $39 per month
However, these tools also have some limitations, so we have mentioned several lead generation tools to turn the web traffic into leads and potential customers.
Poptin
Optinmonster
Interact
Hello Bar
Hunter.io
Website Optimization Tools
With the hope of assisting you in your choice of tools in order to achieve your desired goals, we will be discussing a handful of the best, most recognized, and most effective tools there are for website optimization, along with their respective capabilities, regardless of the site's nature and function.
In the long run, you can successfully convert them to regular customers if you optimize your website and use both free and paid tools. Some tools are better than others, and only a few can provide you with the best results.
GTmetrix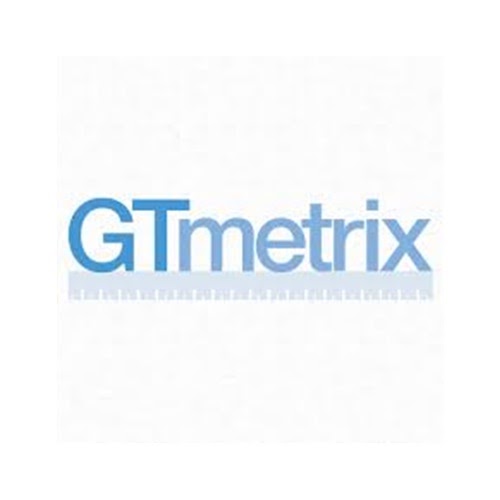 GTmetrix is a free, very prominent one among the top website optimization tools. In January, Google announced their speed update to the Chrome browser. According to Google's blog post announcement, the search engine will incorporate mobile speed into its ranking factors in the new update.
Pros
Quickly identify areas that can be improved
Displays site's loading time
Page size and total requests
Cons
The user interface is a pretty confusing
Pricing: Free, a minimal plan starts from $10
Yoast SEO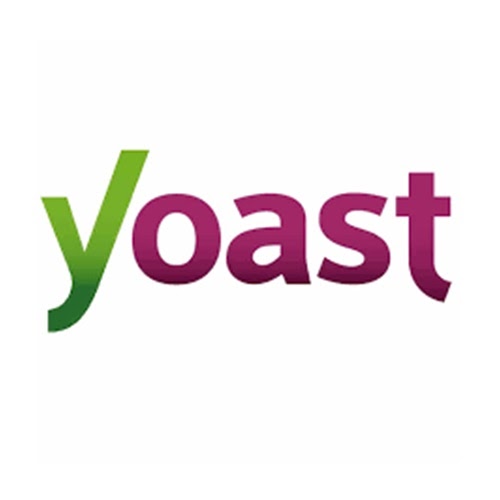 It identifies certain irregularities and other problems in your content that you might miss otherwise. Yoast is one of the mainstay tools for WP site owners to optimize their sites. Depending on what version of the software you are using, Yoast offers a wide variety of features. Although the free version is limited, it is still beneficial.
Pros
Easy to use
Time-saving
Understandable
Cons
One needs to update it constantly
Pricing: Paid version starts from $89 per month
The tools for speed optimization will help you pinpoint the elements that slow down your website or may cause it to do so. Apart from the above two, there are also some popular tools available on the internet, such as
Screaming Frog
Ahrefs
Google Search Console
Semrush
Best Data Reporting Tools
In order to understand an organization's data, data reporting and visualization are essential. Graphs and other visual displays can be used to summarize business data collected by data reporting tools. These software programs enable you to display data using reports. It is possible to present data in an understandable manner using these tools. Here are a couple of popular tools you can try out:
Whatagraph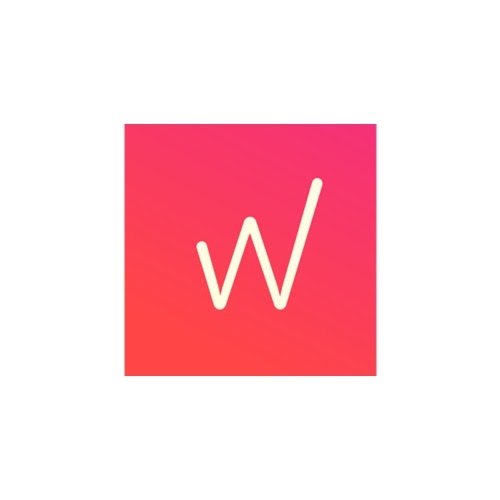 If you are interested in social media and business reporting, Whatagraph might be a good fit. It's a popular tool among digital marketing agencies because it helps generate eye-catching visual reports by linking multiple accounts across multiple channels (that people will actually read).
You can generate reports on-demand with Whatagraph by combining data from all your marketing channels. Besides checking your cross-channel performance metrics, you can also view what is happening in real-time.
Pros
Cost-effective tool
It can be integrated with other 40 tools
Cons
Sometimes, it acts as a buggy tool
Pricings: 7-day free trial, paid plans starts from $119 per month
Holistics.io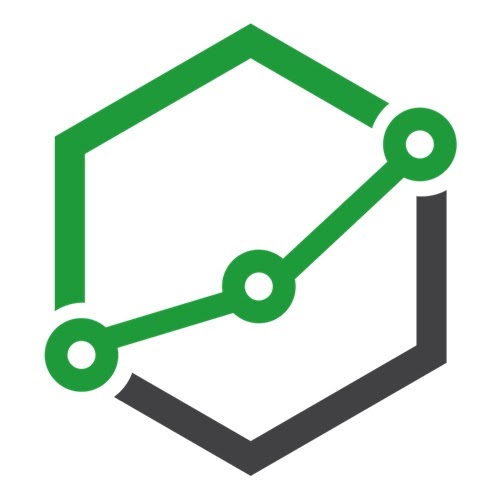 Holistics.io helps data scientists and engineers answer important questions through data modeling and self-service BI and reporting. Although the marketing collateral states the solution is "no-code," it can prove difficult for non-technical users.
Pros
One of the best tools for SQL ninjas
Cons
Tricky for non-technical users
Pricings: 14-day free trial is available; paid plans start from $100 per month
Organizations can also try,
Power BI
Hive
Wrike
SAP Crystal Reports
Digital Asset Management Tools
As the world becomes more connected, we have no choice but to work with a ton of documents, PSDs, images, videos, podcast transcripts, Excel sheets, PDFs, GIFs, and much more. Did your colleague ever email you that PSD file? Have you ever wondered where your PowerPoint presentation is on Dropbox? No doubt you are unaware of how much productive time your employees are throwing away because they are unable to locate the information they are seeking.
The more your business grows, the more documentation, the more media content, and hence the more digital assets you will have to store, manage, and share. There are several awesome digital assets management software available to you for managing these ever-increasing assets.
MediaValet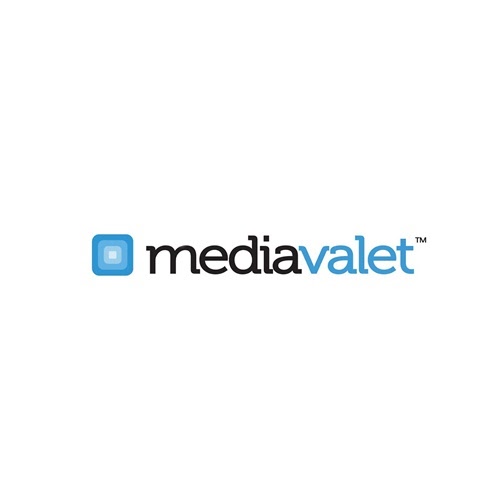 Digital asset management becomes increasingly important as you create, share, and publish bigger files. MediaValet is used by companies like Experian, Hard Rock Hotel, and Razer because of its power. With this digital asset management solution, you can upload massive libraries of files in one shot, even when they reach terabytes in size. This solution performs well regardless of the number of assets or users you add.
Pros
Can search for assets quickly
View or edit documents on the go
Keeps your asset secure
Pricings: Get started with the free demo
Mavenlink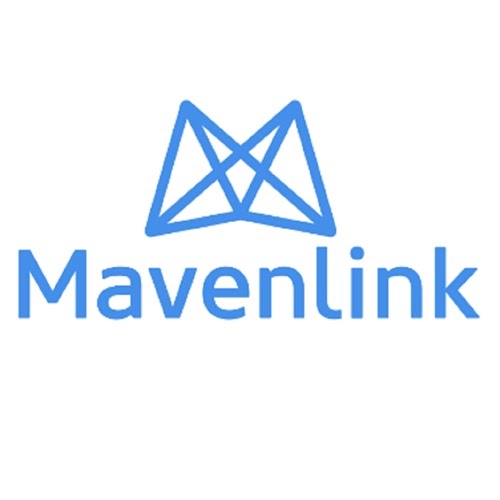 Project management, resource planning, and team collaboration are all made easier with Mavenlink. With Mavenlink, you can integrate employees, tasks, projects, and resources for better transparency and efficient use. With an easy-to-use interface for managing all the resources you need, Mavenlink is an excellent tool for managing digital assets.
Pros
Identifies problem areas
Can be integrated with popular apps
Pricings: Depends on industry size and nature
These two digital asset management tools are popular; people also can consider the below-mentioned tools,
Team Collaboration Tools
Collaboration within teams has always been essential, but collaboration has become even more vital with the proliferation of distributed teams and remote work. In one study, productivity increased by 30% when using the best collaboration tools.
You'll need to find and use proven team collaboration tools if you're going to achieve the type of collaboration that keeps teams aligned and provides results. Here we have presented a couple of tools that keep the business going.
Slack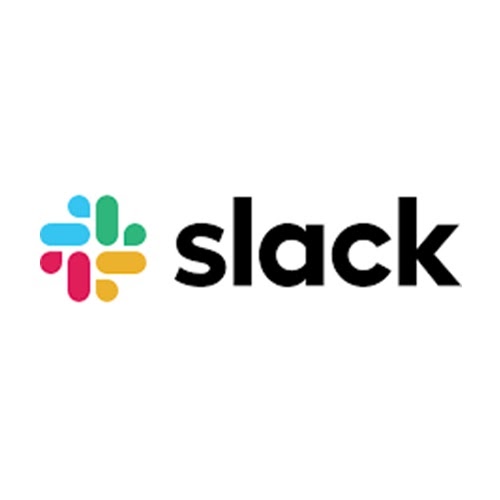 Slack is one of the oldest and most popular team collaboration tools. It's likely that you've at least heard of Slack if your team doesn't use it. Using Slack, you can communicate in real-time with teams of all sizes.
Pros
Can easily drag and drop large documents
Carry out the audio and video calls with 15 people
Cons
Lack subtitles like Google meet.
Pricings: Small teams opt for the free version; paid plan starts from $6.67 per month
Skype for Business
Skype has been around for a long time and is an excellent choice for voice, video, and instant messaging. There are no toll-free numbers available with Skype for Business, although Amazon Chime and GoToMeeting do.
Pros
Allow video calls across the world
Easy file sharing with other team members
Instant messaging
Private calls
Cons
Recording meetings is not intuitive
Pricings: Free, paid plan with additional integration starts from $5.50 per month
There are many team collaboration tools available in the market; some of them are listed below,
Microsoft teams
Zoom
GoToMeeting
Amazon Chime
NuovoTeam
NuovoTeam is the latest business communication and collaboration software that offers the Push-to-Talk functionality to deliver seamless connectivity to the frontline workforce. If you have dispersed field employees working from diverse locations, it's time for you to replace your age-old walkie-talkies. NuovoTeam is the ultimate PTT app that offers you instant walkie-talkie-like connectivity straight from your smartphones.
Pros
Instant push-button connectivity
Attach and share documents instantly
On-demand real-time location tracking
One-on-One chats, video messaging & VoIP calls
Corporate directory integration
Cons
Incoming PTT message does not broadcast live when on call, however, messages can be replayed with Live voice playback.
Pricings: $5 per user/month
Project Management Tools
In addition to managing people and time, project managers must also manage costs, scope, and quality. High-quality projects are virtually impossible to achieve without specialized tools and software. Fortunately, there is a wide variety of apps and services available to fit the specific needs of project managers, from team collaboration to time tracking, to chart drawing, note-taking, and troubleshooting. Have a look at a couple of project management tools listed below.
ProofHub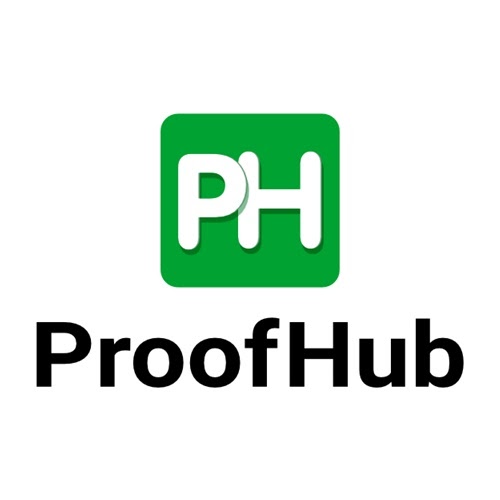 Multiple project management features are integrated under one roof in ProofHub, which replaces conventional emailing and many other tools. Team members can collaborate more efficiently using ProofHub's simple, well-designed user interface.
Pros
Assigned users roles
Secure file storage
Task delegation and assignments
Pricings: Starts from $45 per month
Trello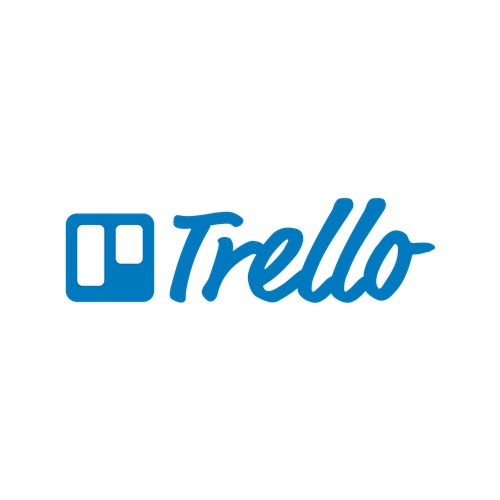 Trello is based on the "kanban" management principle of Japanese management, which entails constant monitoring of all production phases. Standard projects can benefit greatly from this tool, and it is convenient for both programmatic directions and individual assignments alike.
Pros
Document management
Task scheduling
Real-time notifications
Cons
Price seems high as compared to other tools
Pricings: Free for personal use, $9.99 per month for businesses
Other popular project management tools
Wrike
Jira
Asana
Basecamp
Scoro
Pop-up Builder Tools
Popup builder software is a fantastic way to generate leads, sales, comments, and even social network followers. Isn't this something you could put on your website? That's why popup software apps are abundant in most app marketplaces. Choosing one can be difficult, especially when many apps offer comparable functionality. Here we are going to enlist the best popup builder tool.
Popup Maker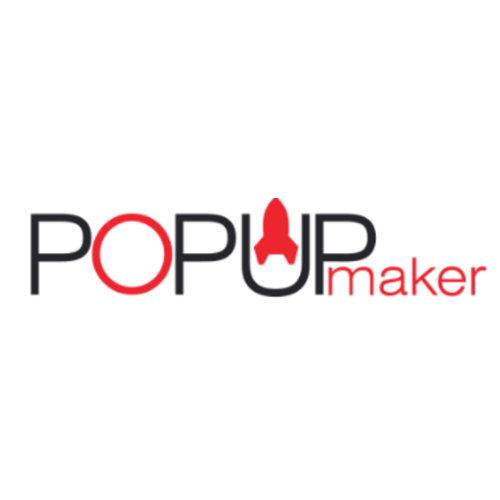 Popup Maker offers a complete platform for creating popups. There are a variety of popup styles that increase the conversion rate, and subscribers and bring you more potential customers. Aside from popup types, it includes Email Marketing tools such as Newsletter and Autoresponder. In addition, Popup Maker has a Push Notification feature, by which the user can send push notifications to his customers.
As a SAAS service Popup Maker can be used on any website via our embed
code that you can include on any website. Once the page has the embed code the popup will be opened.
Pricing: Starts at $6.95 per month
Unique features: Exit-intent technology, Cart Abandonment, Geo-Targeting, Email Marketing, and so on.
Bonus Tools
Abundant options are available in the market for any simple or complex tasks we are to perform. In that long list, choosing the one that is the most suitable is also a time-consuming task. But then comes if we can perform multiple tasks on one platform.
Prepostseo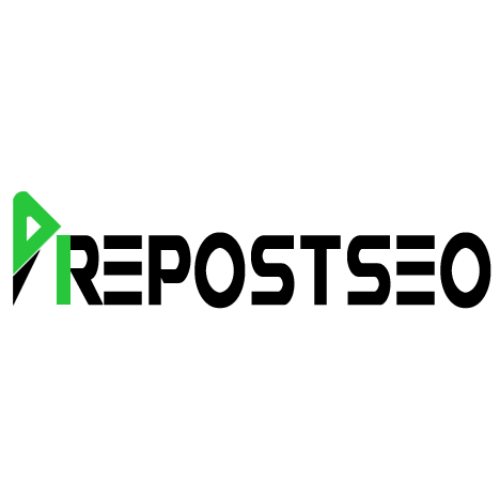 Prepostseo is an all-in-one platform that covers your content marketing needs. This website offers more than 95 tools that rephrase and maintain the quality of your work.
Prepostseo offers a plagiarism checker, paraphrasing tool, article rewriting tool, and grammar checking tool to ensure the quality of your content. This platform also provides domain checking tools for web masters' assistance in developing effective off-page SEO strategies.
Pricing Structure: The pricing plans start from $10 per month to $50 per year.
Unique features: Plagiarism Checker, Domain Authority Checker, Paraphrasing Tool, Text Summarizer
Supercharge Marketing Activities with the Best Tool
Your marketing efforts will be synergized with your customers' actions and preferences with a marketing automation tool. The best software helps you score, sort, and nurture leads throughout the sales cycle by targeting customers with the highest purchasing capacity, thereby boosting conversions.
In short, with the best marketing automation platform, enterprises can finally get rid of those pesky tasks and rocket sales.