Facebook Business Account: Learn Everything Right Here!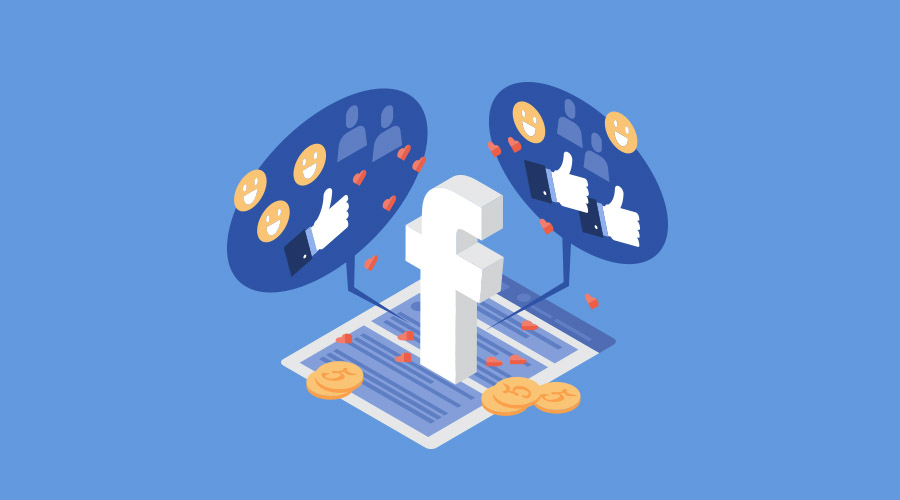 If you own a business, you need to have your business presence on Facebook. It has more than 2.89 billion monthly active users as of the second quarter of 2021. With a huge user base, it's a popular social network that you can't prefer to ignore. Ignoring the use of social platforms can make you lose various opportunities. And to help you out to use the platform efficiently, we have brought a complete guide on a Facebook business account, learn everything to find how you can use and get popularity over it.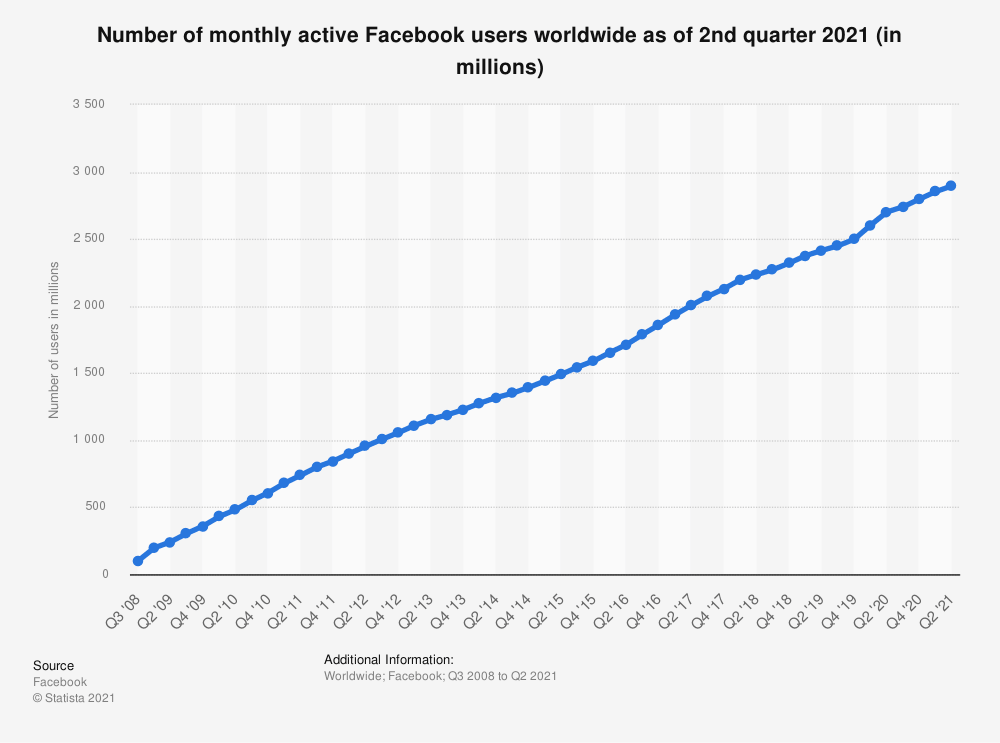 image: (Source)
India alone has over 330 million Facebook users, making the platform leading in terms of audience base. Besides India, other marketers have more than 100 million users; this includes Indonesia, the United States, and Brazil. However, it's also been found that millions of businesses these days leverage the power of the Facebook Business page.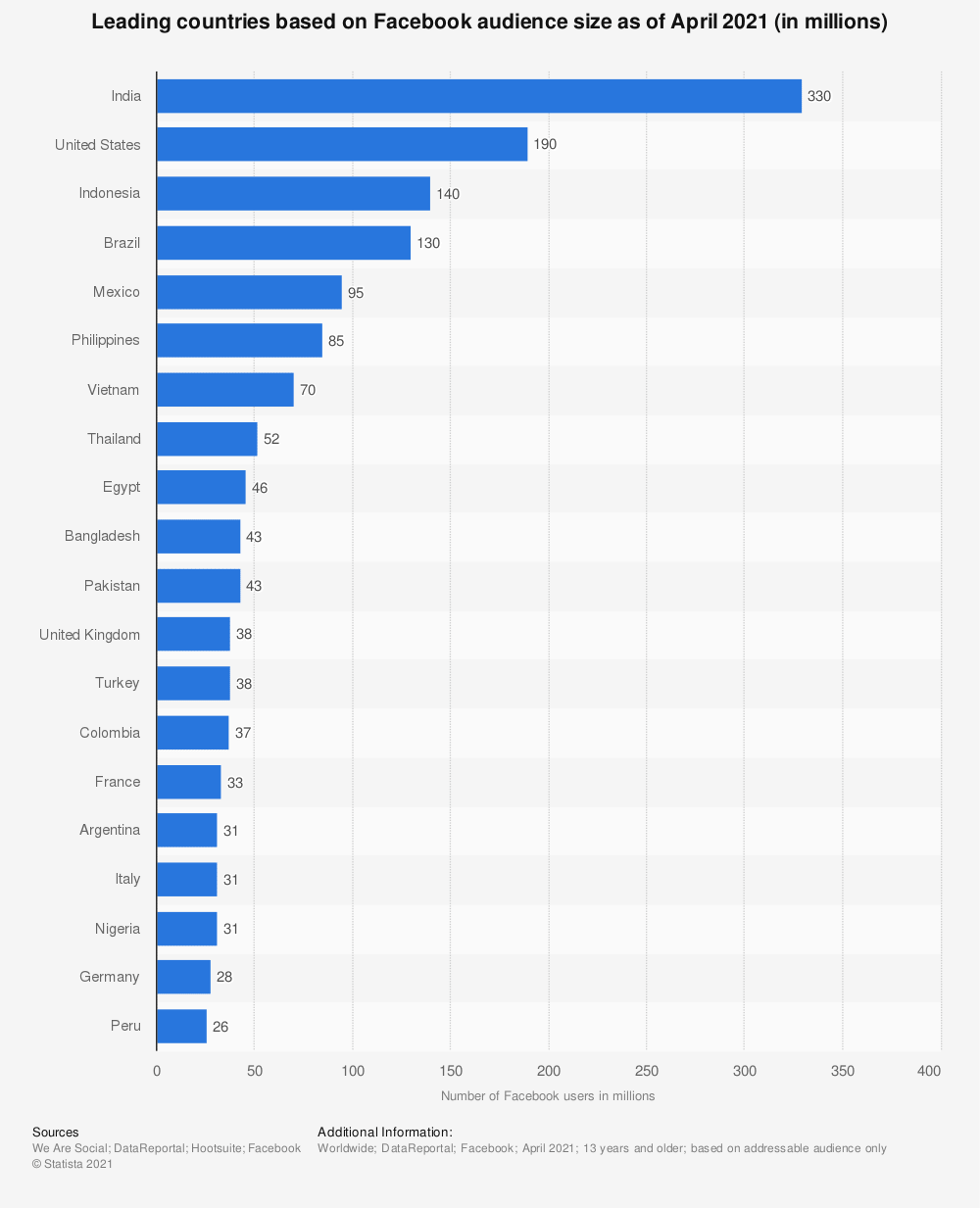 image: (Source)
Having a Facebook business account simply means creating Facebook pages that help you market and drive more customers. Many businesses might come across the question of Why must they go for a Facebook business account? What is it? And much more. To help them out, we've listed everything right here, learn the topic to understand the concept.
What is a Facebook Business Account?
Facebook provides the ability to create a business account. If you have a personal account, the social platform will not allow you to create a separate business account. The social networking platform makes it easier for you to manage your brand presence online. You can create your business page to connect with consumers and make them loyal to your brand by:
Publishing engaging content;
Responding to their service queries;
Operating with brands and other consumers;
Provide personalized experience to followers.
It becomes easier for you to manage Facebook pages and campaigns with a business account. Once you complete creating a Facebook page or ads, it becomes easier for you to create awareness and drive success and growth for your business in a short time.
How Does Facebook Business Account Work?
Undoubtedly, Facebook marketing has vast popularity these days as the social platform offers a vast user base. Identifying every advantage of using the social platform makes it easier for you to determine whether it is the right choice for you? Let's understand how the Facebook business account works.
Help Your Create Business Page
If you are looking to use social media for business, then Facebook is the best option. It allows you to create a "page." You can create a business page either by personal Facebook account or choose to make an account special for creating a business page. It helps you make your customers know about your updates, product launch, and much more at the same time.
Become Admin
Once you create a page, the social platform makes you the admin by default. You can even add the admin to share the responsibilities; the permission has a different level of control. The administration has full access to edit pages, content, and other things as well.
Correlating with Customers
Communicating with customers on a business account is quite similar to a professional account. You are allowed to post status images, links, product updates, etc. All this provides you attention to your page. You can even comment on other pages and focus on encouraging fans to share your page content, ensuring to grow your audience base in no time.
How to Create a Facebook Business Page?
A Facebook business page is an excellent method for businesses to improve brand awareness and generate sales. To create a business page with Facebook, log in to your personal Facebook account, click on "Create a Page." Now click on the drop-down menu and follow a few simple steps to create your business profile. And here you go, your page is ready.
It's easy to create a Facebook page by following few simple steps, these includes:
Step 1: Sign in to Facebook Account
First of all, follow the sign-in process. Use your email address/ phone number and password to use the social platform.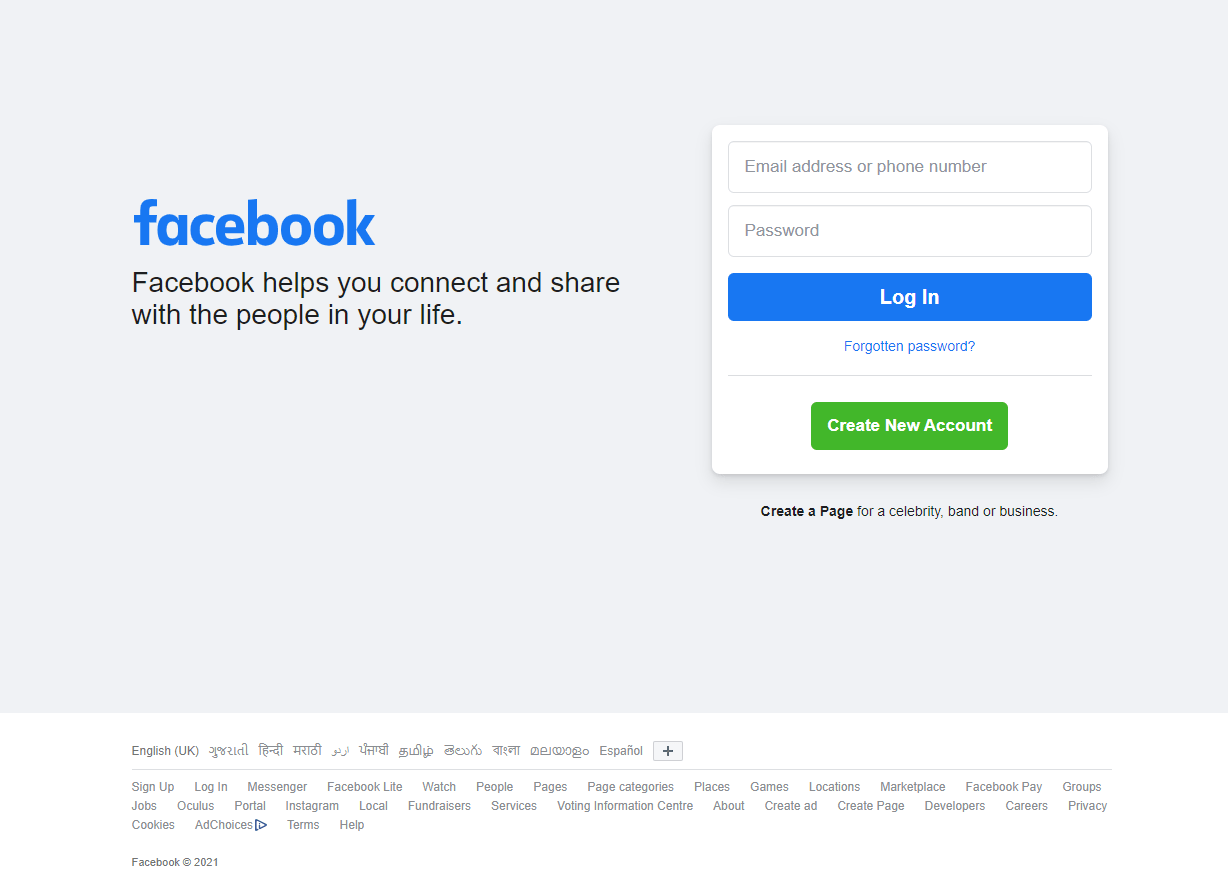 If you don't have a Facebook account, make sure to follow the quick sign-up process.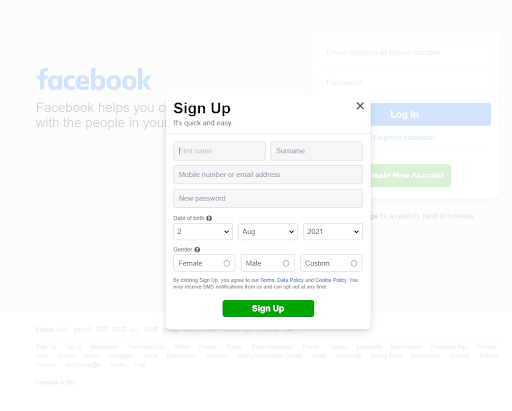 Step 2: Create Page
Once after successful login, go to facebook.com/pages/create. Here you can enter all crucial information related to business. You are allowed to check real-time updates on the right screen.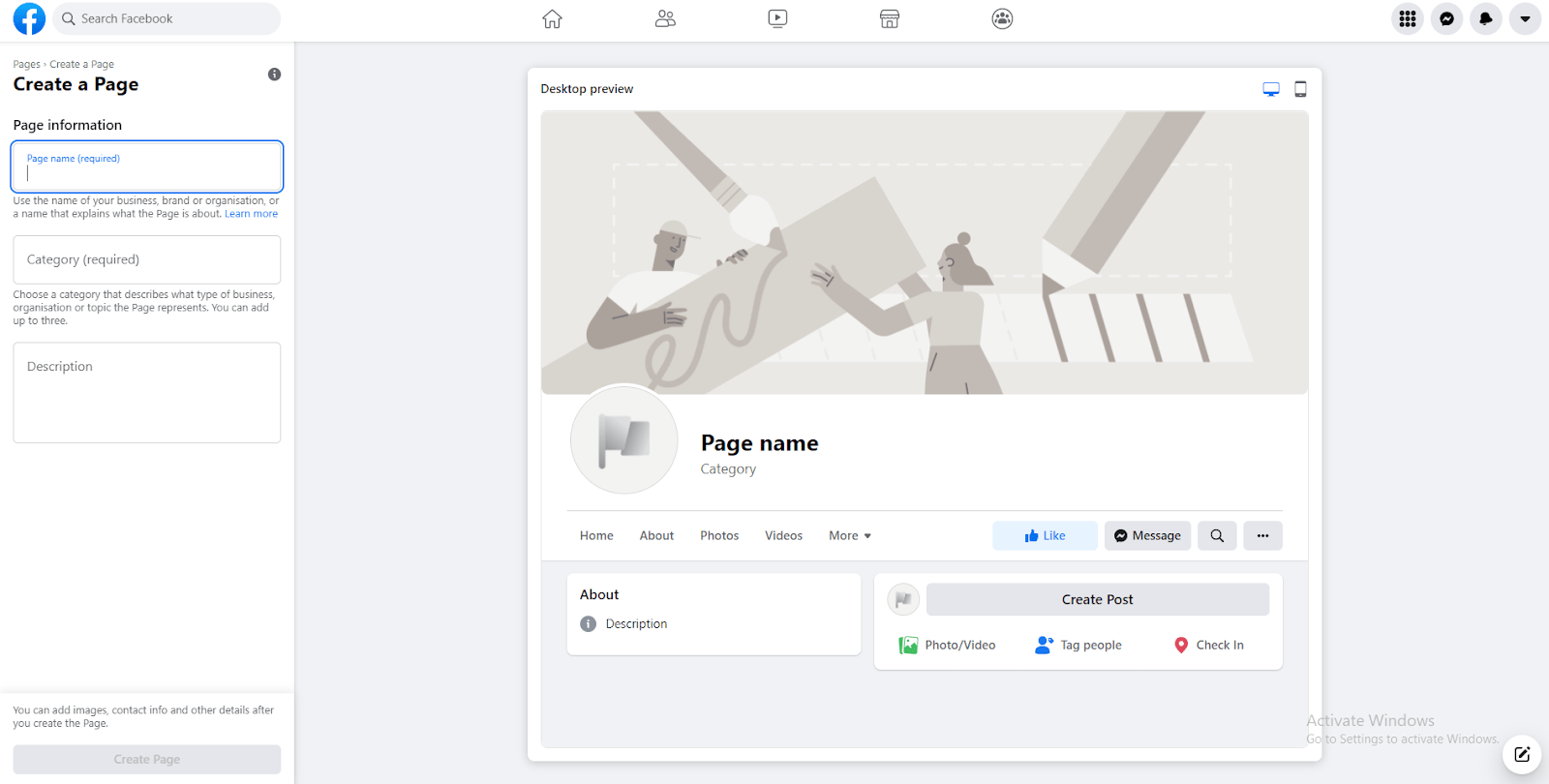 You can enter the page name, category, and description. Once you finish up with the setting, click on the "Create Page" option.

Step 3: Add Image & Cover Photo
Once after entering the basic business details, make sure to create an image and cover photo you want to update for your online business. Click on the "Save" button to save all the changes you made.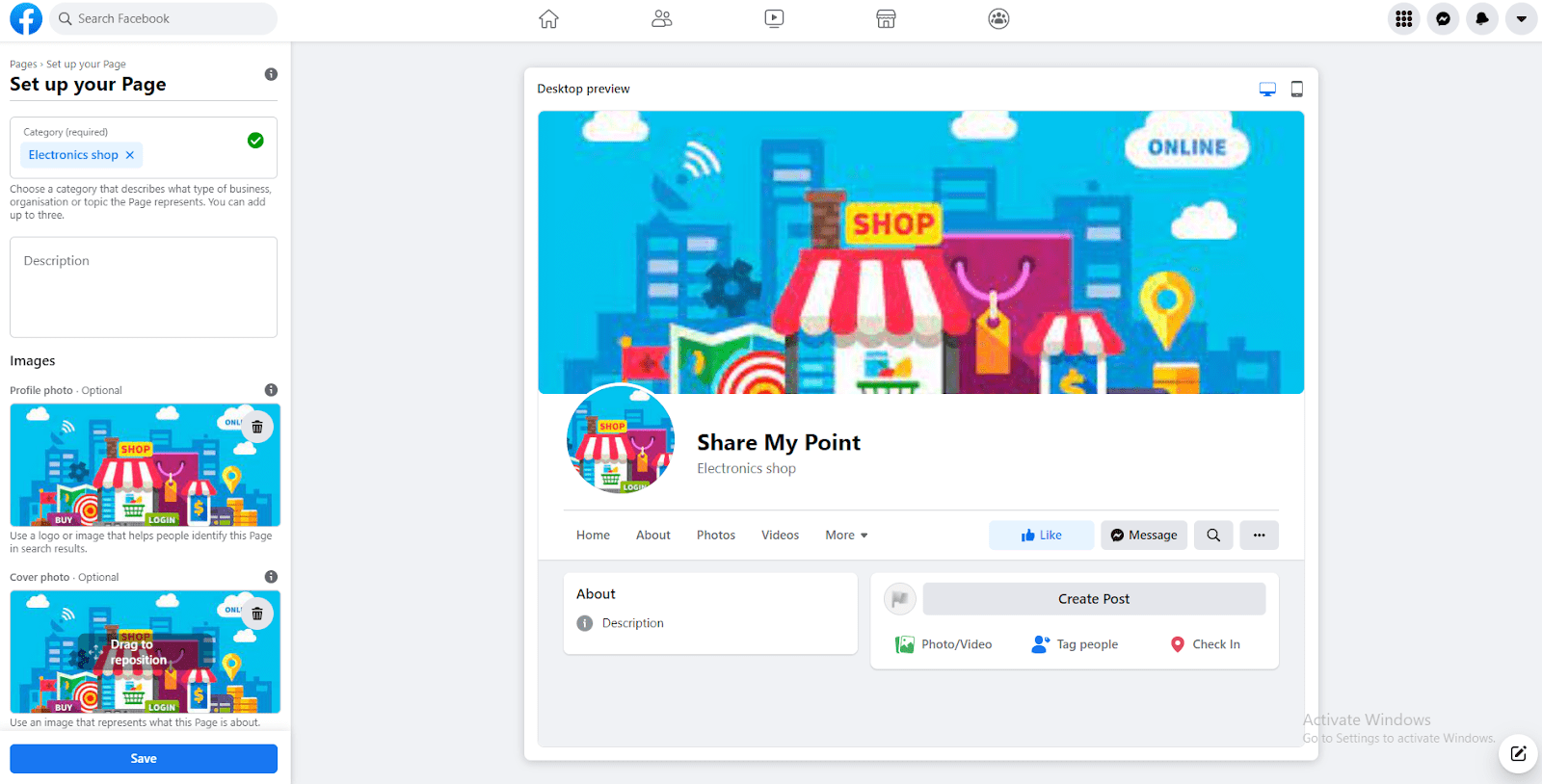 Step 4: Connect Your WhatsApp Account
After entering basic details and images, you can connect your WhatsApp account to make it easier for your customers to connect to you through other platforms.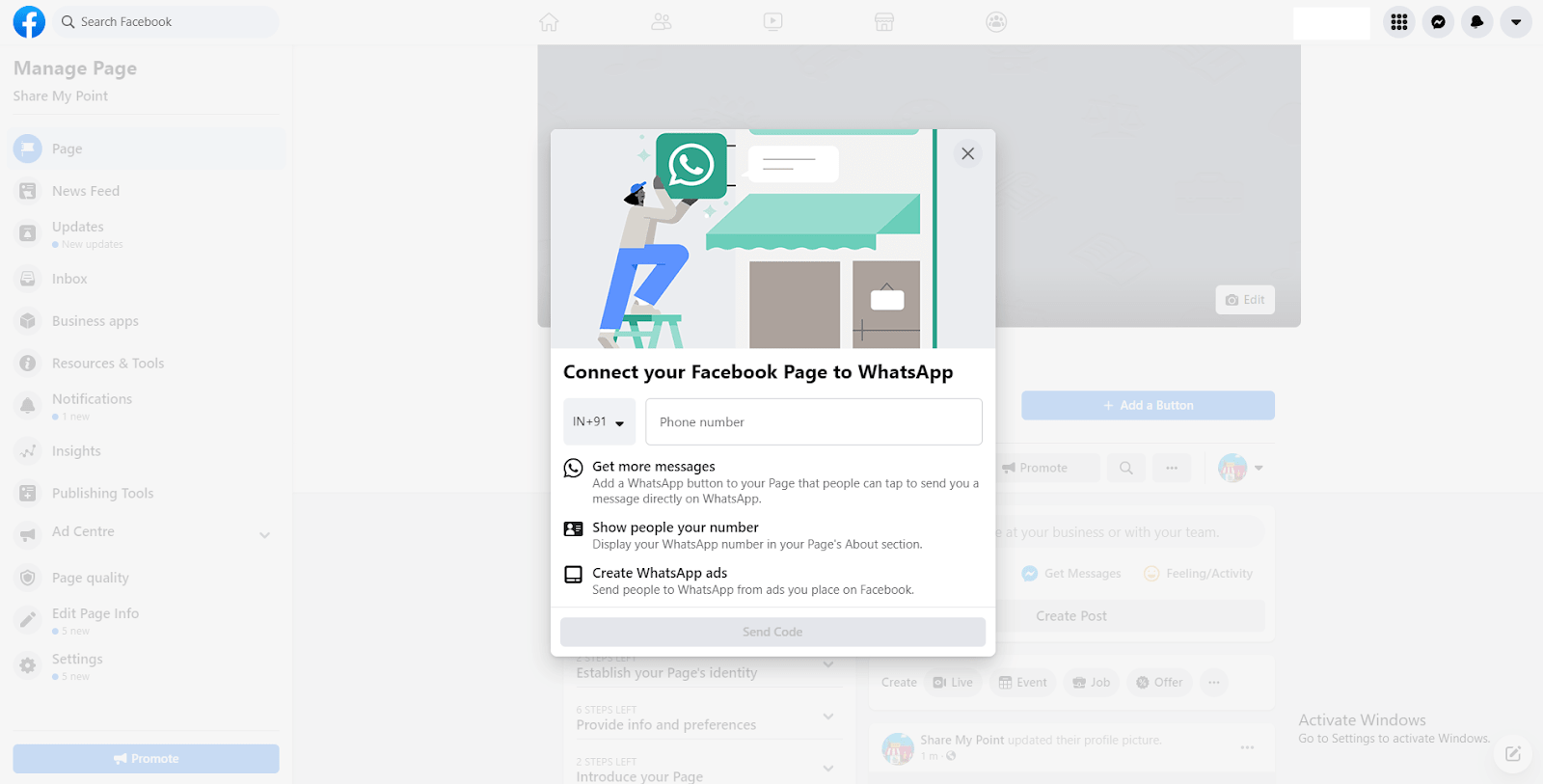 Once you enter the number, you will get the confirmation code on your registered number, enter the code and confirm the connection.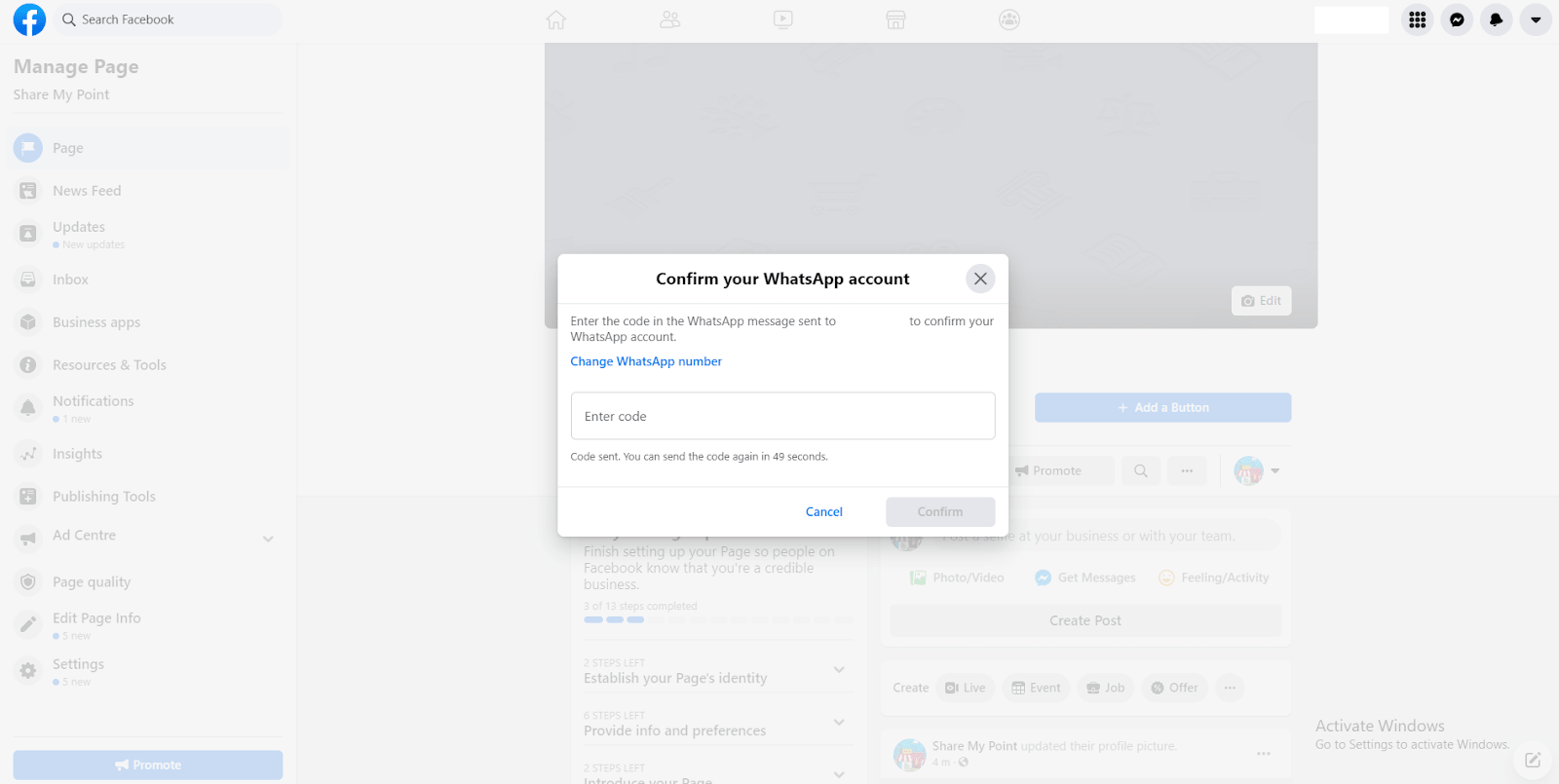 Step 5: Create Your First Post
It becomes easier for you to create your first business post; once you create your business page, click on the "create post" option to finish up the setting and post the content of your choice.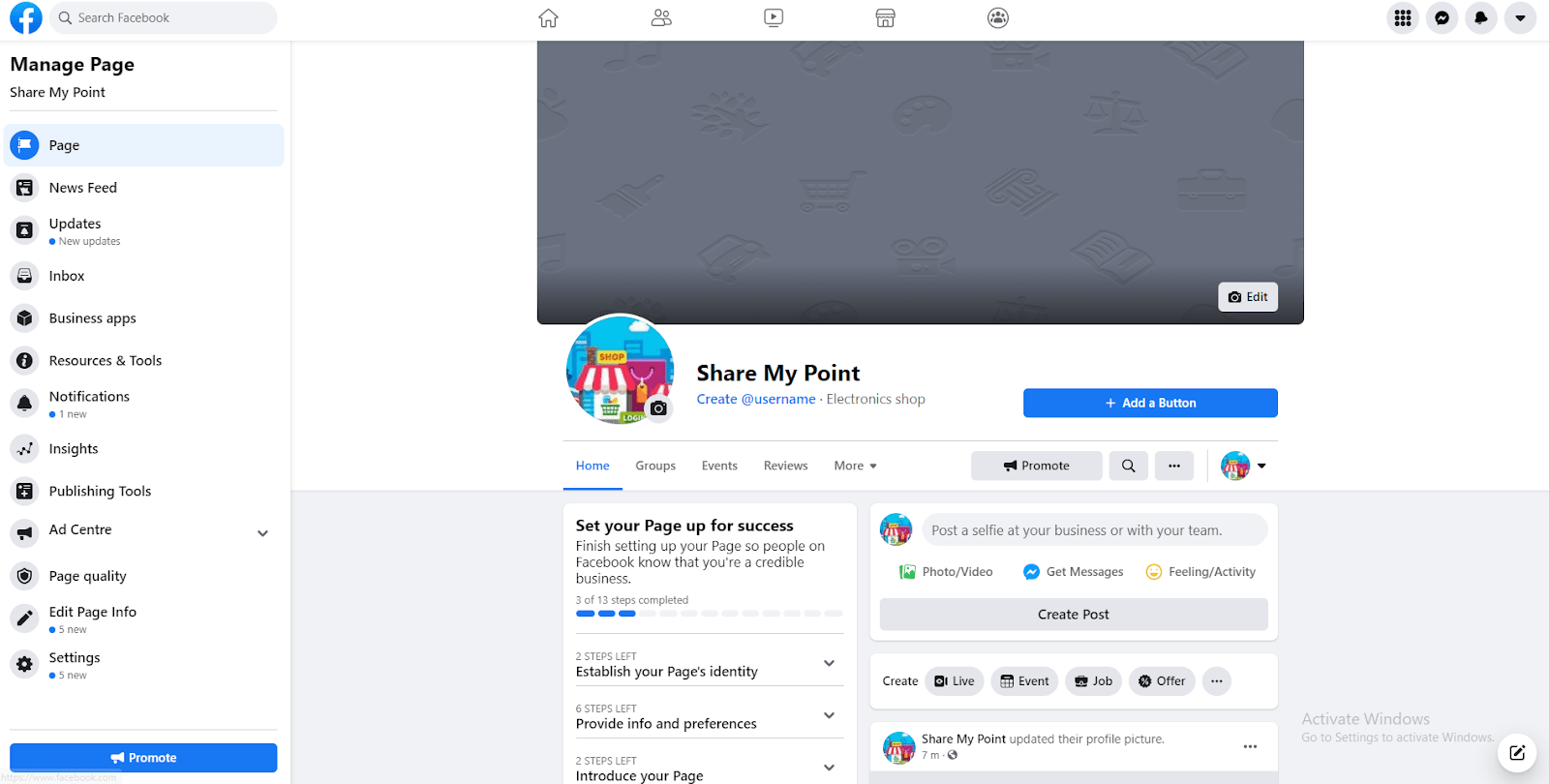 Step 6: Invite Friends
Facebook enables you to invite your friends to like the page you create for your business.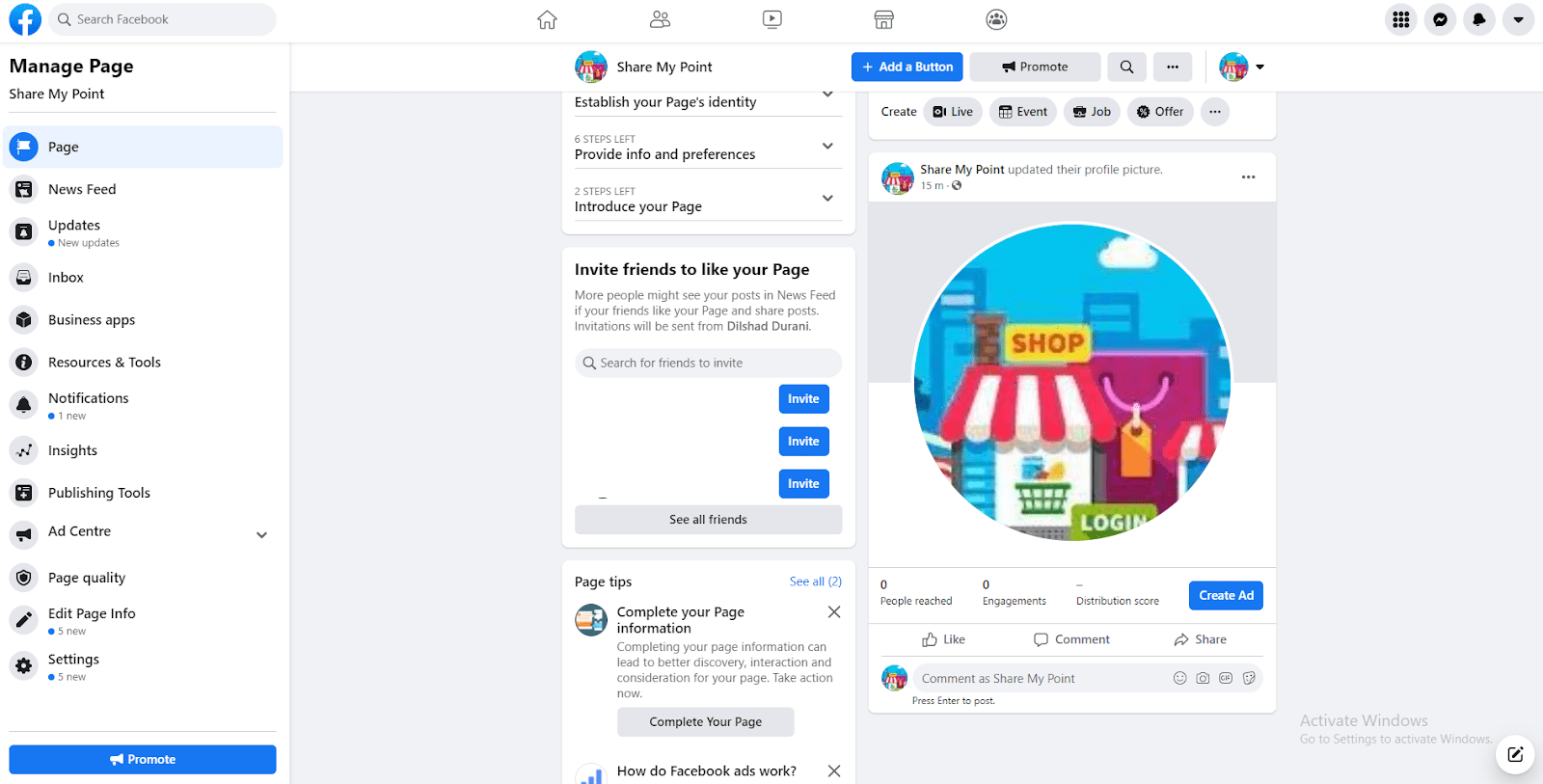 Step 7: Promote
Here you're provided with two options: "Get Started with Automated Ads," or you can choose to "Create New Ad" to promote your business and get more worth for your efforts.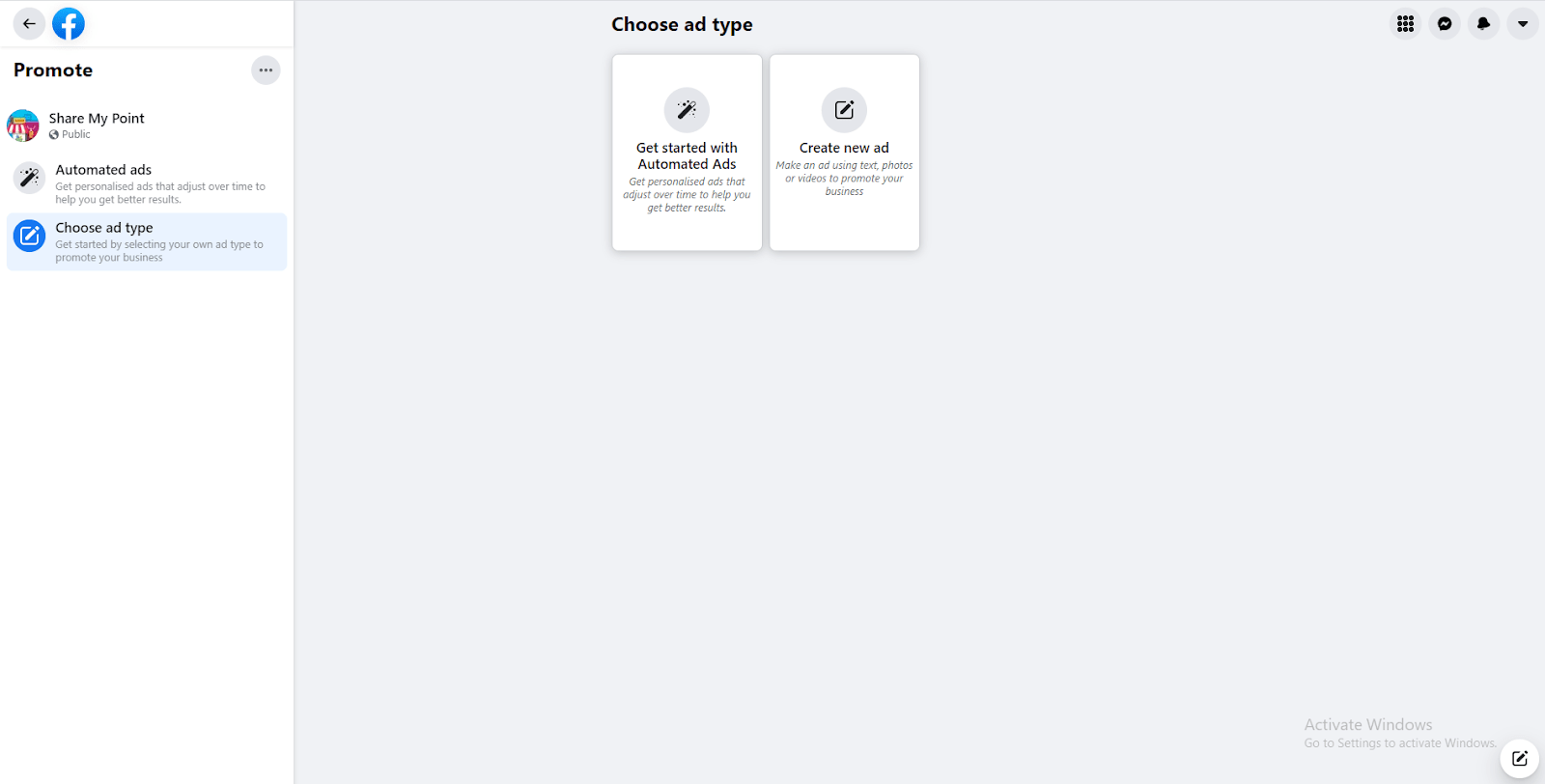 Creating a simple business page is very easy; however, it's pretty challenging to optimize. You can take the support of a social media marketing agency or freelance marketer to help you customize your business page and promote the same efficiently.
Why Create a Business Account?
Facebook has a great user base, making it essential for businesses to focus on social media marketing. Business accounts and pages make it easier for enterprises to connect with their ideal customers and provide critical details about the product's updates, upcoming events, etc. However, creating a Facebook business account can provide you with numerous benefits, including:
Post essential contact details;
Engage loyal customers;
Help to have insight into your customer purchase persona;
Decrease your marketing cost;
Improve your web traffic.
You can leverage numerous benefits by considering creating a business Facebook business account and page. You can use your account for marketing your business, but make sure to avoid a few common mistakes to enjoy a fruitful result.
How to Optimize Your Business Page?
Now you know the importance of creating a Facebook business account and page. Even if you know well why it is a must for you to focus on creating a business account on Facebook, it's not over here. It would help if you also learned to optimize your Facebook with the proper steps and check to know those steps.
Append a pinned post;
Make the best use of tabs and templates;
Like other business pages;
Make sure to make all essential settings;
Don't forget to link your Facebook page with other pages.
Once you complete creating a Facebook page and optimize it, it's time for you to level up your marketing game. You can choose the best marketing service to enjoy the perk of success in your business field.
Get Ready to Expand Your Reach with Facebook?
Facebook is one of the leading social networks; hence it's an intelligent option for business marketing. Using this social network can help you expand your business reach and drive more customers for your business quickly. Hence it's well worth taking the time to create a Facebook business account and page.