Top 6 Marketing Strategies for SaaS Companies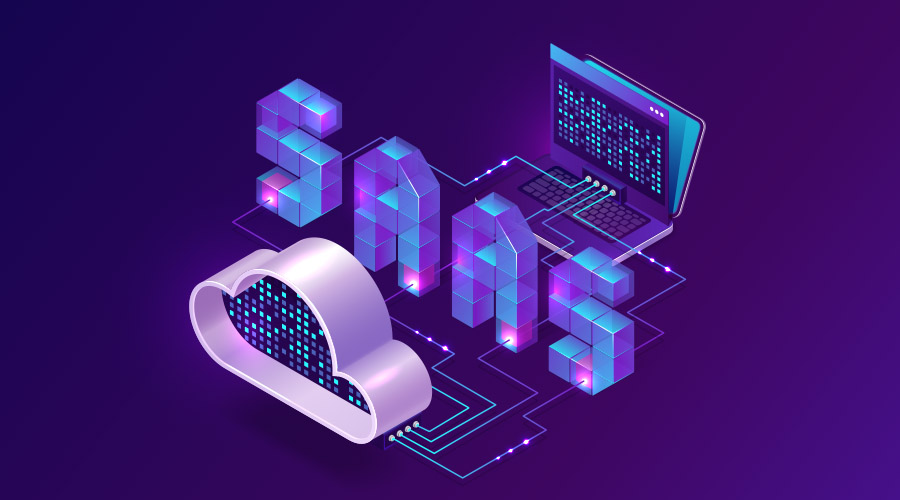 Marketing powers SaaS companies to the next phase of growth. The "go faster" button fuels the growth from stealth mode startup to the expansion-stage breakthrough story. Check the article to know which bread and butter marketing strategies are worth it for SaaS companies.
The modern online marketing world is packed with acronyms and strategies that commentators agree on "excellent and useful practices" of a growing market of SaaS companies; it leaves on the obvious question that:
With limited money and time, what essential Facebook marketing strategy is beneficial for SaaS companies?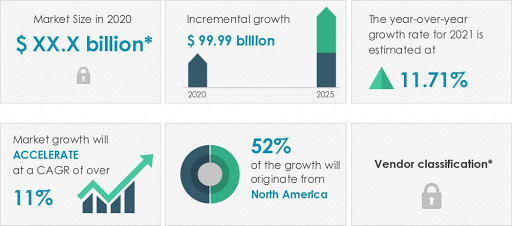 Image: (Source)
The software-as-a-service business model has snowballed since 2010. By 2023 professionals predict that the SaaS market will increase by around $60 billion. And, of course, SaaS Marketing will grow at a rapid speed too. If you have a SaaS business, it's excellent news, but you can experience great competition for the same company at a similar time.

Image: (Source)
And to help you make smart and better decisions, Make sure before choosing any SaaS product for your business, you have discussed with cloud consulting companies because many businesses hesitate to move their operations to the cloud due to security issues. Now coming back to market your SaaS business. we have collated all in one list of essentials for the SaaS marketing strategies. Keep on reading to which six tips act like bread and butter marketing strategies for the SaaS companies and help them leverage great results they desire to have. often evaluated by a margin calculator.
What is SaaS?
It is a software sharing model in which a third-party provider app hosts and avail business services to customers online. SaaS has three primary categories including:
Some famous examples of SaaS companies include:
Salesforce;
Dropbox;
G Suite;
MailChimp;
Slack;
HubSpot.
What is Different about SaaS Marketing?
How you understand the benefit of SaaS is the tangibility associated with it. The shopper's journey and marketing funnel of SaaS is entirely distinctive from conventional business. The target audience for which the SaaS contribution holds value and is limited, making reaching out to them a challenge.
Traditional digital marketing often has multiple goals for corporations, including earning an email address, making a sale, successfully running a website, raising brand awareness, etc. For SaaS companies, track digital marketing investment to a unifying goal.
It increases conviction prospects to sign up for a free trial, paid, or even a demo version of a software solution and teaches entrepreneurs to how to measure brand awareness by leveraging the power of word of mouth. Now you might be having a clear map of What SaaS is and how SaaS marketing differs, now let's check to know SaaS growth strategy.
6 Tips to Boost Your SaaS Business Presence
Are you trying to market your SaaS company to be a winner in today's competitive market? It's normal; most SaaS platforms are obsessed with lead generation. Companies often hinge on close sales based on price and feature, given the growing field of competitors. Hence it becomes essential for you to refine the SaaS marketing tactic, helping you to minimize the consumer churn, grow the SaaS subscription, Optimize SaaS pricing, etc.
The more sales-ready messaging you focus on the future state of your customer and solve problems, the more likely your brand is to attain from the crowd and convert a website visitor.
Are you looking for a new strategy to match the innovation of new services? SaaS marketing is quite effective in implementing and achieving success for your brand. Then find SaaS growth hacking tips to make your company the subsequent grand success and leverage a competitive edge.
Share Data-Driven Content
SaaS is effectively placed to take account of content marketing as an initial growth strategy. Ideal consumers are likely to adopt a new SaaS-based platform; they are ready to search for a solution presenting their pain point online. They primarily focus on functionality rather than outcomes.
SaaS marketing has changed; there are numerous content marketing tools that SaaS marketers use these days. It helps them to build and post unique content to answer the primary issues of their customers. It's now as simple as creating a blog post. To compete in today's crowded market, you need to focus on delivering high-quality, persona-driven content that provides value to your ideal customers.
Fonts play a crucial role in marketing, whether it's for social media, Saas, or your website. Choose fonts and logos according to your design theme. Like for vintage-style designs, Stamp fonts are most suitable.
Offer Free Trials
Free trials help you attack new customers, which is helpful to increase recurring revenue. Depending on the product and service you offer, there is little to no cost in enabling your ideal customers to try it out for free. There is no return shipping cost and minimal to lose, especially regarding customer acquisition strategy. It's the best opportunity to show off your product, service, and support.
If your product is the right fit, you may experience conversions to paid subscriptions with no extra effort. The trial period also provides an opportunity to gain valuable insight into the likes and dislikes of customers. The feedback is priceless for your product, sales, and marketing team as well.
Show Off Good Reviews
Testimonials and reviews are the best way of social proof. If people and brands who have worked with you have a good thought about your platform, more companies will love to work with you—spread good ideas related to your brand by sharing positive reviews on social media. You can even share the same on Google pages; you can share reviews without prompting or request reviews directly from customers.
Receive the "Very Responsive" Badge on Facebook
Being responsive is essential for SaaS marketing success. Responding to an online message can help you prevent churn and attract customers. Today most integration occurs digitally; hence customers rely on the brand to send helpful replies when facing issues. However, around 42% of customers expect a response within 60 minutes.
You can earn a Facebook badge to show them that you care about them and respond to their queries quickly. It's simple to make a Facebook badge; you have to respond to all private messages through Facebook Messenger. The average response time must be less than 15 minutes. The Messenger will count the response time and rate and provide you with the badge.
Yield Behind-the-Scenes Content
Saas customers are tech startups. The fun and young clients are always trying to build a supportive and flexible environment and mindful culture. You can give the brand to view into the work practice by sharing behind-the-scenes content. For instance, you can share the images of the team enjoying the company's team-building event.
The SaaS marketing strategy shows customers that you are transparent with your product. Sharing images of events, menus, and locations on apps can help you win the trust of your customers. It humanizes your brand and presents that you are approachable and unbeaten.
Host Q&As on Social Media
Directly correlate with your customers by hosting Q&As on a social media platform. It helps you meet the users and understand their concerns. SaaS solutions are technical; hence people will have questions related to them. Facing questions might not sound funny anymore, but it is educating customers and addressing their concerns efficiently.
Instagram stories and Facebook Live are the best options to answer your customer's questions live. You can keep customers' questions on hand or answer them as they come during the hosted Q&A. Advertise your hosted session in advance to maximize attendance on Instagram and other social platforms. If you are collecting questions, then provide an email address where customers can reach you.
Always be Ready to Adapt!
Above listed marketing strategy is designed to drive more customers and quality leads in no time. But remember that the market is constantly changing; it becomes crucial for SaaS companies to stay updated with the current marketing trend and focus on customer engagement to minimize churn. Continuously track your position to check what is working worth for your SaaS company and lead to a high conversion rate.
Also, find where you are effective in the SaaS lead generation funnel. Use the data to build a more effective strategy for your business growth and success. It will provide excellent visibility into effectiveness into sales-ready marketing content across the customer's purchase journey.