How to Launch Your Own Brand on Amazon With Easy Steps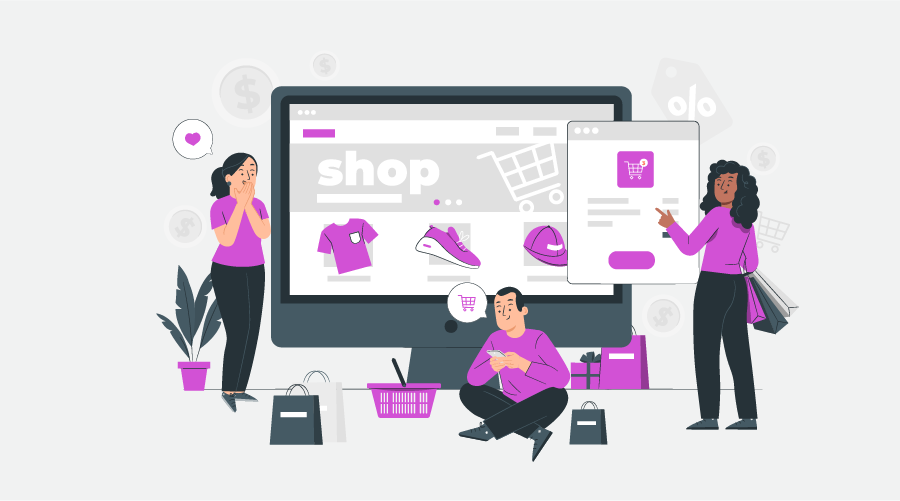 As of March 2022, Amazon continues to dominate the online retail space with over 300 million active customer accounts and close to 2 million sellers globally.
If you want to be part of the world's largest online marketplace, there are certain steps you have to take. After all, setting up shop on Amazon and being open for business doesn't equate to online success. Not all of Amazon's online sellers achieve the same level of visibility, sales, and profitability.
What do you have to do to launch your own brand on Amazon? How do you distinguish yourself from the competition?
Here are seven steps to help you get off to a good start on the retail giant's platform.
Step 1. Open an Amazon Seller Account.
Amazon has two selling plans – Individual (Standard) and Professional (Premium). The plan you select depends on how many items you plan to sell. So, make sure you're clear on how many items you want to offer online from the very beginning.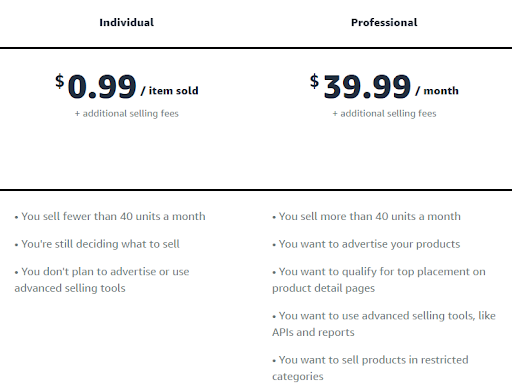 If you made the wrong choice and decide to change your plan later, Amazon lets you switch plans. However, keep in mind that you'll have to pay additional selling fees. These fees will vary depending on the category your product falls under and the type of shipping service selected by the buyer.
Upon registering as an Amazon seller, you'll be given a Seller Central account to help you manage your online business. You'll use this account to enter the product information, inventory updates, and payment information among other things.
In addition to these features, Seller Central gives you access to downloadable customer metrics and reports that you can use to track your performance and daily sales.
Step 2. What Do You Want To Sell?
Amazon acts as a search engine that's exclusive to its sellers and their products. Based on that fact, you can explore bestselling products and use the information to create a competitive product line-up.
Since your ability to show up in Amazon's search results is crucial to your online success, learn to use tools for Amazon Keyword research to identify popular keywords, which you can then include in your product names and descriptions. This will make it easier for customers to find your products, and hopefully buy from you.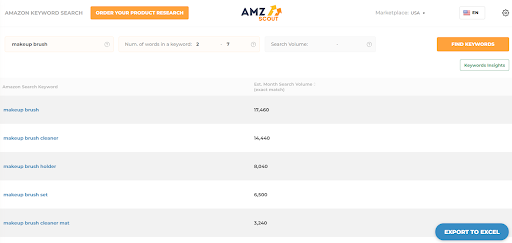 To help you organize and present your products, Amazon also has a product range template or a campaign landing page where you can highlight the different items you're selling. Each product range page allows sellers to showcase up to five different products below the hero banner or the banner at the top of the page.
Step 3. Protect Your Brand With Amazon Brand Registry.
Do you have an item with unique trademarked features that may be copied by other sellers? Or perhaps you own a brand that competitors are trying to imitate? In such cases, the Amazon Brand Registry is your new best friend.
Amazon Brand Registry helps sellers:
Protect and personalize their brand and product pages
Protects sellers' trademarks
Lets customers interact with a brand's genuine page instead of being duped by inauthentic sellers
Provides additional advertising options
Here's how Amazon Brand Registry helps you maintain the integrity of your brand and products:
Protects Intellectual Property and Protects Brands (and Customers!) From Counterfeit Items
Brand registry safeguards intellectual property by ensuring accurate brand representation. It provides brand owners with tools that make it easier to locate and report violations.
It also features an item-level tracing service that assigns a unique code to each unit you manufacture to protect your brand and customers from counterfeit items.
Drives Impression from Specific Listings to Other Brand Offerings
Brand Registry lets you place all your products into a single brand store, making it easier for clients to access all you have to offer, including A+ content and your brand story.
It also simplifies advertising. You can use keyword campaigns to drive impressions to specific listings and products without spending additional money!
You can check if you're eligible to register your brand and how to do it on Amazon's Brand Registry page.
Step 4. Communicate With Manufacturers and Order Your Products.
Once you have a good idea of what you want to sell and who you want to sell it to, scout for manufacturers and order your products. Make sure you have a system in place that allows you to have enough inventory to fulfill orders and provides the transparency you need so you can stay on top of your inventory.
You should also ensure that your Amazon page and your company's website complement each other. Why do we advise this?
Amazon is a mass market, but it works best to supplement a market that already exists, such as people who are already familiar with your website. Firms can expand their line-up and go deeper into their benefits on their website while relying on Amazon for orders and order fulfillment.
Step 5. Ship Your Products to the Amazon FBA Warehouse.
One of the reasons why Amazon is so popular among online sellers is because of Amazon's Fulfilled by Amazon (FBA) service. When you subscribe to Amazon FBA, the company will take care of Rigid Packaging, labeling, and shipping products directly to customers on your behalf. Plus, Amazon will also take care of customer service and handle any returns for your orders.
Alternatively, sellers can also maintain their own inventory and fulfill their orders (known as FBM or Fulfilled By Merchant).
While each option has its share of benefits, the FBA service is ideal for most sellers, especially those who are just starting in online selling and on Amazon. In addition, FBA can help drive sales, improve your ranking, and has useful add-ons like automatic eligibility for Amazon Prime, and more.
Another advantage of FBA is you can sell complementary FBA merchandise without consolidating them into one package. This helps your customers discover other products from your line while encouraging upselling.
This doesn't mean that FBM (Fulfilled by Merchant) isn't useful. To avoid going out of stock, you can turn on FBM when you run out of FBA inventory. If you choose the FBA plan, keep in mind that you will have to pay costs for order fulfillment, storage, and other services.
Step 6. Create a New Listing.
Create a new listing and use Amazon keyword tools to know which keywords to use on your product page. This is critical because, even if you aren't ready to sell, you must factor in the time it takes to get listings up and running, as well as the time it takes for sales to increase. Since it will take time for your business to establish traction, it would be wise to get started early and make sure your listings are properly optimized.
To upload and sell your product, you can either match an existing listing or create a new one. Once this is done, your listing will be accessible to business-to-consumer (B2C) and business-to-business (B2B) audiences.
Pro Tip: Add Videos
According to 52% of marketing professionals worldwide, videos have the highest return on investment. When a video is available, consumers spend more and pay less attention to detailed pages of product specifications. It's thus a good idea to add one to your listing to make it more appealing to shoppers.
If you have a knack for creating your own videos, consider using Amazon Live, a feature that lets you live-stream content to drive real-time interaction with your customers.
So, channel your inner marketer and test different product photos, titles, keywords, bullet points, search terms, and content, and check analytics to see which content performs better and generates more sales. You can then use the information to customize your other listings.
Step 7. Promote Your Products With PPC.
How do you think Amazon ranks different sellers? If you guessed conversion rates, then you got it right. The platform relies on conversion rates to improve its customer experience which is why it's critical to get your backend done before using PPC (pay-per-click) marketing. An optimized and carefully prepared online storefront will help you get clicks and turn impressions into sales.
If you aren't retail-ready, it can mean lower rankings for your business, which won't help your growth. So, to avoid getting into the crosshairs of Amazon's A9 algorithm, get retail-ready before you start pushing ads.
PPC and Sponsored Ads
As long as you're well prepared, pay-per-click ads are a great option since you only have to pay when a user clicks on your link.
You can also set up sponsored products and set them up as "auto campaigns." By doing so, Amazon will use the keywords from your category and listing to reach out to people who may be interested in your products.
Use Amazon's aggregated data to keep track of high-impact metrics like search terms, item comparisons, repeat purchases, and other demographics. You can also refer to daily visits, page views, and sales generated from your store. This will help you create manual campaigns that use popular keywords related to your products.
Non-Amazon Marketing
Accelerate sales growth by improving the efficiency of your non-Amazon marketing efforts. You can drive referral traffic to Amazon by adding a tag to your URL that helps you analyze where traffic is coming from. This will help you get to know your market better and will help you create more targeted and relevant marketing campaigns.
Conclusion
After successfully launching your brand, stay on top of your game by delegating the heavy lifting to software and specialists. It may be costly at first, but it will pay off in the long run as it produces measurable results.
Before we end this article, remember the following:
Be retail-ready before spending a penny on advertising.
Give your Amazon store and products time to gain traction.
Only use PPC once your store is optimized and ready for the public.
Keep your products well-stocked.
By employing these tips and seven steps, you'll be ready to launch and sell a noteworthy and promising brand on Amazon.