PPC Software in 2022
Find the list of best 7 PPC Software to use to leverage your PPC Campaign Performance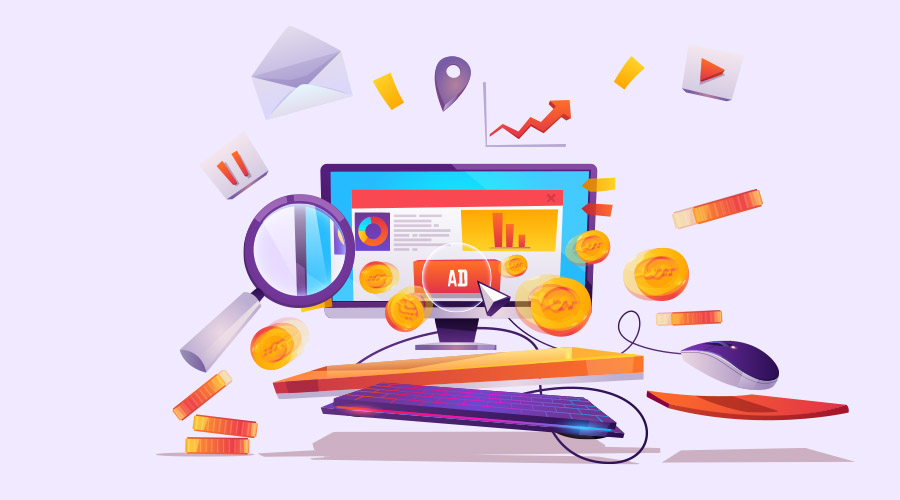 Businesses forecast sales by effectively investing in ad campaigns, and the trend is rising consistently. Organizations are mostly interested in running these ads to convert potential customers into actual customers, apart from organic traffic. According to the location, audience, and bidding rate, every dollar they spend falls into the ad campaign category.
A competitor keyword analysis is an essential step to identify the right competitors who will lock in to own a promoted business solution. There has been an increase of 60-70% in PPC campaigns over the past two years. Businesses benefit greatly from PPC management software because of its typical nature.
Around 79% of marketers say their businesses benefit greatly from pay-per-click (PPC) advertising. Digital marketing is fundamental to increasing brand visibility, improving website traffic, generating leads, and generating sales. PPC management is a valuable strategy for online marketing.
Using Pay-Per-Click (PPC) advertising can drive a lot of traffic and increase revenue for your business. However, they seem daunting to manage and time-consuming. What do you do to streamline the process and automate as much work as possible while not compromising the results of your campaign?
Use the right PPC management software specifically designed to simplify, improve, and speed up your PPC campaigns. By automating the process, you will be able to devote more time to your creative aspects and fine-tune your process to achieve optimal results.
This blog will highlight the best PPC tools and software to help you run an efficient and less time-consuming PPC campaign. Before that, let's go through the meaning of PPC management software and its cover under its wings.
What is PPC Management Software?
Monitoring and optimizing PPC campaigns is one of the functions of PPC management software. The execution of campaigns across various digital channels for a large number of SKUs and ad groups may prove to be a labor-intensive process. A PPC management tool can make tracking and optimizing your marketing across 1000s of SKUs easier when you have thousands of product ads.
We are going to run through some of the various PPC channels, their most popular management tools, and the best PPC management software in a brief manner.
Top PPC Advertising Channel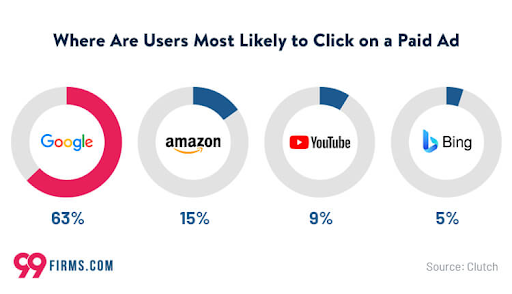 Source: (99Firms)
Third-party tools that manage PPC advertising are primarily built to integrate with the following channels:
Search engine ads ( Google Ads, Yahoo Ads)
Social media (Instagram, Facebook)
Online marketplaces (Amazon, Etsy)
Remarketing across the web
What does PPC Management Software Include?
Planning and analysis are crucial components of PPC ad management, as you probably already know. A change in bids, optimizing underperforming keywords, fixing your quality score, or assembling performance reports could be the solution. There is a wide range of PPC management software options on this list that address a wide range of possible issues, with some of them offering quite comprehensive coverage.
Optimization suggestions
In-depth data and insights
Quality score checking
SEO and SERP rank tracking
Workflow management
Competitor analysis
Prevent malicious activities
A PPC campaign has a lot to consider. But if you're reading this, then you're probably trying to figure out which of these challenges can be solved cost-effectively and efficiently. It's time to end this ramble. Now that you've come to our site to discover which PPC software tools are the best let's get started.
Best 7 PPC Management Software 2022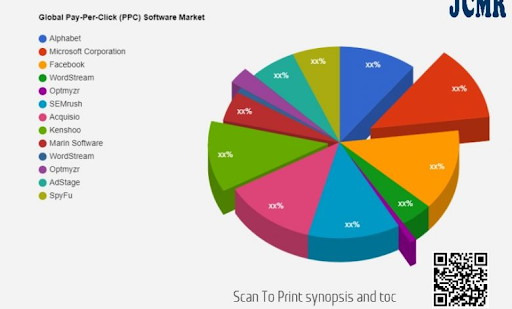 Source: (Super Social )
PPC tools are available in abundance. Comparison of features is important before deciding which PPC tool to download. In order to make your life easier, we've compiled a list of the best PPC tools out there. Be sure to verify each of them out before making your decision.
WordStream PPC Tool
You can manage your campaigns better with Wordstream's PPC tools. While it is a paid service, it is well worth the cost. This cross-platform tool allows you to manage your Google, Bing, and Facebook ads in a user-friendly way. Its tools can also be used to create, collect, measure, and optimize PPC searches.
Besides custom reports, you will also receive alerts and warnings about your account's performance. Gives tips on reducing costs and conversion costs to make smarter decisions.
Pros
Handles large PPC channels like Google Adwords, Bing, Facebook
Helps handle PPC management process with AI and ML
Easy to use
Best for even non-technical users
Optimize digital marketing campaign in a better way
Cons
Not good for new websites
Lack several SEO features
The pricing structure is tough to understand
Costing: A quarter plan starts from $299 per month, and an annual plan starts from $264
Google Analytics
Due to Google's 90% share in the search engine market, Google Analytics should be studied. And the bonus part is, it is free to use. The Google Analytics software is part of the PPC management tools and provides companies' data to manage their website traffic.
This tool allows you to see where visitors are coming from, how much time they are spending on your site, and what specific content is viewed. You can then refine your site to improve UX by knowing what works and what doesn't. An enhanced user experience leads to more actions and higher revenue.
Pros
Keep eyes on site visitor interaction
User-friendly
Offers location mapping facility
Brands can personalize the dashboard
Measure and create goals
Cons
Need to do some improvement in Android Application
Pricings: Free Service
SpyFu
SpyFu is one of the best PPC tools. SpyFu is, as you might expect from its name, used for spying on your competitors. Therefore, this great software has an amazing database that records your competitors' PPC ads along with their keywords. Not only does it help you save time on your campaign, but it also helps you save money. It plays an essential role in it.
Do you remember the phrase, "Don't reinvent the wheel"?" Well, how do you create a new PPC campaign from scratch when your competitors already have a good one? Keyword research, headline optimization, and optimizing homepages took a great deal of time. You can use all this data to your advantage when it's readily available to you.
Pros
Saves research timings
Video tutorials available for beginners
Provides valuable information
An affordable tool to track campaigns
Cons
Keyword ranking report can be improved
Lack database for German-speaking countries
Pricing: Basic plan starts from $39 per month
Ahrefs
What is the difference between Ahrefs and SEM Rush? It's a tough call, but this increasingly popular search management tool has a lot going for it. Ahrefs is the second most popular search crawler online, meaning it has plenty of data to analyze. Second, Ahrefs has several free keywords and backlinks research tools, so it is becoming increasingly popular.
Content research is becoming more and more popular with marketers using Ahrefs. In addition to tracking backlinks, Ahrefs allows you to look into keyword rankings and compile in-depth competitor profiles.
Pros
Useful to find keywords and content opportunities
Holds multiple tools like link building, site audits, etc.
Cons
Complex interface
Expensive
Pricing: $99.95 per month
SEMRush PPC Tool
In SEMRush's PPC management platform, keywords are researched, campaigns are planned, and competitors are analyzed. SEMRush can help you research your competitors organically and paid search by searching your domain for those you compete with. You can also find out what main keywords your competitors have bid on in the past and see if you should take the same approach.
The Keyword Magic Tool will give you a list of stronger keywords based on a keyword or phrase, as well as detailed information about them, such as search volume. This information can be exported into a document that can be shared with their team.
Pros
Competitor analysis
Backlink analysis
Validates marketing insights
Cons
Sometimes errors occur in reports
Keyword research is sometimes inflated
Pricing: Premium plan starts from $99
Google Keyword Planner
The Keyword Planner at Google provides insights such as volumes, competition levels, trending searches, and estimated costs for top-of-page one placements. Additionally, you can get keyword data at the state/ city levels, which assists local businesses in deciding which keywords to bid on.
Another point is to consider that in order to receive insights, you must be paying for the platform. Furthermore, they have recently begun restricting search terms in the Google Ads interface, making it more difficult to determine which keywords convert the best.
Pros
The best tool to find keywords
Search for keywords in bulk
Supports other Google tools
Cons
Limited features
Restricted to PPC and keyword research only
Pricing: Free service
Opteo
The Opteo software is the best option if you're interested in Google Ads. With Opteo, you can manage Google Adwords campaigns using a special tool. The friendly and efficient support team is a big plus, and the easy-to-use interface. Your advertising budget will be saved since the software monitors your campaign and continuously provides suggestions.
Pros
Continues real-time account monitoring
Get optimization suggestions in real-time
Cons
Can't be integrated into Bing or Microsoft Ads
Pricings: Offers 1-month free trial, paid plans start from $97 per month
Which PPC Management Software You Are Going to Try in 2022
Not all tools work for everyone, and not all tools are equal. PPC ads are managed more effectively, wasted ad spend is reduced, and campaigns are more likely to succeed with the right tools.
All the PPC management tools we have reviewed here are excellent choices, even free tools such as Google's keyword planner. The right PPC tool for you largely depends on your job and your budget. When it comes to choosing PPC tools, it will mostly depend on the size of the job and the budget at hand.
Creating, optimizing, reporting, and managing PPC accounts can take a substantial amount of time. Here are some PPC tools to help you. It is possible to stay organized, build and grow your account easily, and they will automatically handle data crunching and bidding so that you can focus on ensuring your accounts hit their goals and remain profitable.