Performance Branding : A Holistic Approach in Marketing Strategy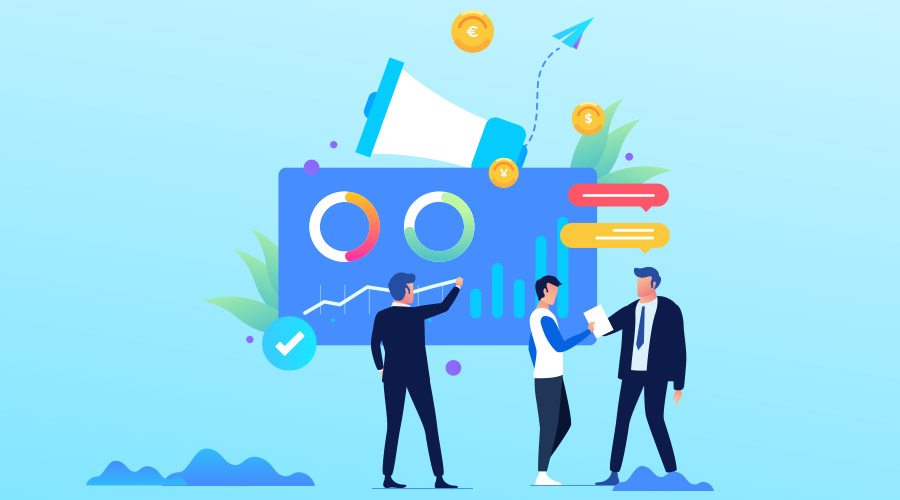 Today, brand perception is becoming a pivotal part of the Internet marketing era. With companies in eCommerce, fashion, luxury, and beauty, continually revamping their business strategies, credit goes to the Pandemic, and increasing share of younger consumers, people are hyper-aware of what brands truly value, leveraging performance branding strategies and how they establish emotional connections with customers.
A growing share of the marketing budget is managed according to the aspects of targeted performance marketing which includes personalized messages, direct impact measurement, and half automation. Welcome to the world of performance marketing where your core marketing strategies are pushed towards greater precision and better agility. A perfect mixture of paid media and brand marketing, where the real cost is determined by the results brought from it.
With the help of dashboards-driven customer data platforms as a sole source of truth for the business, you have access to more matured decisions, improved customer services, and superior performance branding programs. The topic covered on this page is related to the quality combination of short-term and long-term ways of promotion, in the context of measuring their effects (Direct Response Marketing).
What's Performance (Based) Marketing
One of the main advantages of the Internet in business is, in general, the ability to monitor the effects of your online activities in real-time. In this context, the basic division of Internet marketing activities is the focus of most companies on measuring the direct effects of these activities (direct response/performance-based). Some examples for Performance marketing include Google ads, Native ads, social media ads.This is usually achieved by the so-called short-term promotion techniques (ROI advertising – you paid € 100 for advertising, at the end of the month you want at least € 101).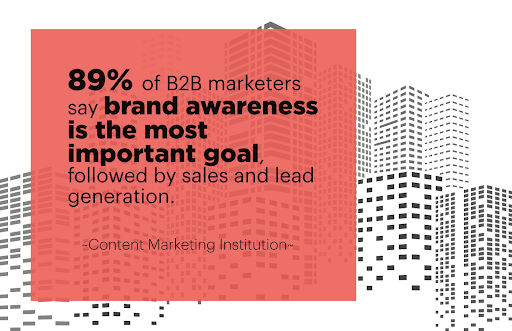 Source: (Content Marketing Institution)
Fewer companies focus on the long-term effects of promotion (it takes more months to measure some effects). This is achieved through promotion techniques such as branding and SEO. Practice shows that most companies that focus on direct effects have problems with using branding strategies and tactics. And vice versa is very common – companies with a focus on branding have problems when they need to achieve/sell something directly.
What Does It Have to Do With Branding?
The main characteristic of companies that focus on the first or second variant of reaching customers is that the focus on direct effects and the focus on branding require different types of knowledge and skills. These jobs are usually done by different people in separate teams/sectors in the company. The most important difference between these two settings of getting business results is in measuring the effects: directly measuring the performance of online appearances is drastically simpler (although it's not very simple either), compared to measuring the effects of branding activities.
Note: Between 20% and 30% of companies around the world work equally well on both types of promotion techniques.
Performance Branding Merge all Communication Functions Equally
We live in a time when there's constant pressure to combine different angles (perspectives) of business, marketing, products, sales… On the other hand, the knowledge needed to do only one area of digital business increases many times over time.
Performance Branding aims to combine all the company's promotional and sales functions in the context of clearly measurable results, through a focus on the brand effects of these activities. Performance Branding is a strategy that combines a focus on building the trust and credibility of a company and its brands in the pre-sales, during-sale, and after-sales process, with the goal of simultaneously increasing revenue and customer loyalty. Of course, using a logo maker for a professional logo design is a must, but performance branding goes beyond this. You can organize team meetings to gather around discuss such topics with your workers. Make sure to remove background noise, use ice-breakers, and other techniques to make the process more pleasant.
The reason why Performance Branding is such an important trend is the need to combine very diverse short-term and long-term promotion strategies and techniques in order to more accurately measure all promotional activities. This will result in changing the way the marketing/advertising department works, redefining the way of budgeting, major changes in knowledge about the real effects of branding campaigns, etc.
When measuring Performance Branding, you can include there measuring the effectiveness of email marketing as it's been the most trusted form of communication for a few years now. A well-executed email campaign and marketing automation tools may boost sales and customer loyalty, generate leads, improve repeat business, and save marketing expenditures. Marketers are left with a plethora of campaign reports when an email is designed and sent using integrations like third-party Benchmark. But what are marketers supposed to do with the information? Delivery rates, open rates, and click-through rates are the top three email marketing indicators to examine.
Implement Performance Branding in Your Organisation Quickly
Source: (KoMarketing )
The current development of various types of promotional and content distribution technologies has led to Performance Branding becoming a current strategy that can be applied in companies but under certain conditions. As a result, you've probably already used some of the promotion tactics that have both branding and sales effects (explained later).
As can be assumed based on this text, the biggest problem in the application of this strategy is the answer to the question: How to measure branding effects in the way it's done when e.g. measures sales effects? The answer to this question is another reason why this strategy won't be more widely applied in practice in the coming years:
Metrics used to analyse different types of branding effects aren't developed enough to have a simple way to measure the increase in trust or credibility, quality of brand positioning, or metrics that would simply measure the size of the company's visibility, etc.
Companies that implement advanced variants of merging different information about the company's customers and clients (Customer Data Platform), as well as companies that have extensive and successful experience in combining different channels of promotion and sales (CRM), can relatively quickly reach the opportunity to implement Performance Branding strategy.
If you have quality customer and customer data, it takes time to analyze data and test to come up with metrics (and KPIs) that combine branding effects with sales effects.
So, you need advanced knowledge and experience in the field of automation of promotional and sales activities (CRM) and advanced knowledge and experience in the field of data analysis (analytics, actionable insights), so you can relatively quickly apply many of the benefits of this way of thinking about promotional and sales activities in the company.
Note: Between 15% and 20% of companies worldwide have enough resources, knowledge, and experience to be able to start implementing the Performance Branding Strategy in full.
How to Apply Performance Branding Tactics Immediately?
One of the reference sources on this topic is Facebook. One of the main and simple tips for short-term campaigns that bring direct results is to simultaneously take into account the direct effects of the campaign (advertisements) and take into account the branding components of the campaign.
What about Instagram? The importance of mobile-first creativity can't be overstated. Optimising campaigns for mobile is the key to increasing brand exposure through any social media. Advertisers who make creative assets for mobile experiences notice improved brand recognition and other metrics: brand recognition and ad recall. What are the advantages of mobile-friendly content? In a meta-analysis, optimised creative resulted in a two-time larger brand awareness boost than non-optimized creative.
The following tactics can assist marketers in creating mobile-first creative that engages consumers and drives brand outcomes:
Make your videos as short as possible (less than 15 seconds).
In the first few seconds, grab people's attention with great branding.
Sound-proofing design (but delight with sound on).
Aim for a full-screen, vertical display.
Technological Prerequisite to Adopt Performance Branding Strategy
The main reason for the 'big noise' around the Performance Branding trend is the current development of technology and the development of ways to measure branding effects:
The emergence of video streaming platforms, the transition of traditional TV content distributors to the Internet, as well as the dominant use of smart TVs, have led to the fact that most classic advertising (TV advertising) can be viewed as online advertising under certain conditions. This means that great advances in digital advertising can be applied to traditional TV advertising (a large percentage of technological solutions for digital advertising can be adapted to TV/video content streaming online).
One direction of development of Performance Branding metrics is in the context of personalization of advertising content by monitoring user activities on TV/video platforms and the web (mentioned customer data platforms). In this case, the biggest problem is the legal restrictions on user privacy (GDPR), as well as the recent absence of simple cookie tracking through the reader/browser by Apple, and soon by Google.
Another direction of development of Performance Branding metrics is related to place in the context of user engagement around some content marketing (video, audio, image, 3D object, text) with the types of branding effects. This segment of branding metrics is the least developed so far and will be very important for the development of better forms of brand advertising for different types of media. Also, companies will be able to better monitor the performance of created content on their own media.
It's important to note that in recent decades, a completely dominant way of more serious measurement of branding effects in over 95% of cases surveyed. It follows that any progress in the development of precision branding metrics outside the survey represents a huge step forward.
Conclusion: Apply Performance Branding Step-By-Step
From this text, it can be seen that some Performance Branding tactics can be applied immediately or fairly quickly with education.
For this reason, it's logical to recommend that this strategy of merging different types of short-term and long-term promotion techniques be done gradually but thoroughly. This means the adoption of better ways to monitor customer activities at all stages of the purchase decision (tracking customer intentions, for non-sales activities).