Reverse Image Search Tactics For A Significant Digital Marketing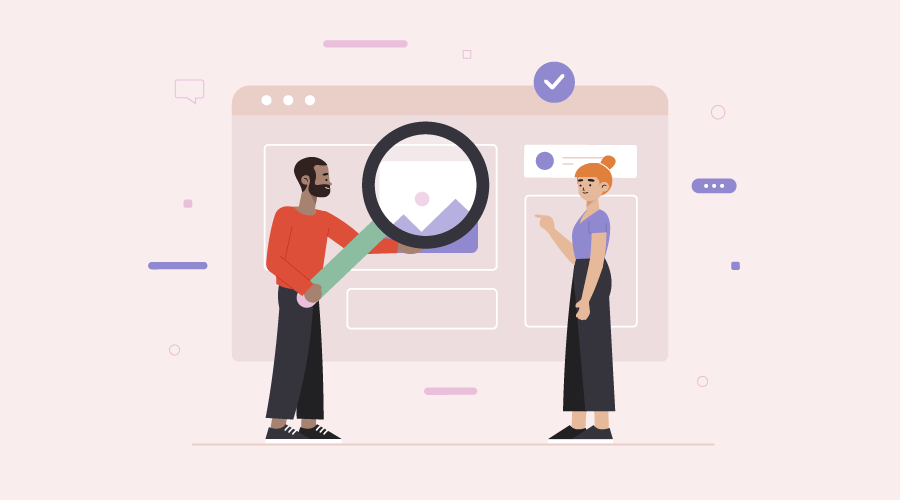 Search engines are extensively used across the world to find pictures. Probably, images are the most useful source of data after the text. For example, one will explore pictures of any hill station while planning a vacation. Moreover, graphics images become crucial when we check the best deals for clothes, mobile phones, books, and shoes on online shopping sites.
When we try to obtain details about the picture seen somewhere, we have to use keywords that we guess randomly, which will take time. But, we can find ideal assistance in the form of reverse image search.

What Is Reverse Image Search?
The reverse picture search facility allows us to use a photograph for search. After you complete your search, the search engine will give you result pages connected with the photo. Let us take a shot at a search engine. It is the most popular one – Google. Steps will be as described below.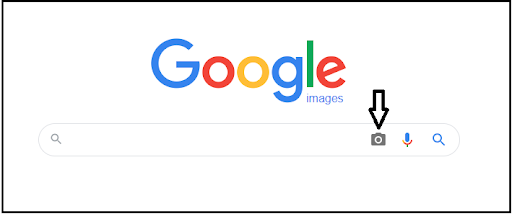 Visit google images.
Tap the camera sign as seen in the picture given here.
There will be two options for search: URL and Image
Choose the option you like to start reverse image search.
Then, diverse outcomes appear. You will come across sites containing that photo, related sites, and similar pictures.
Though we tried Google, there are other options on the web. Furthermore, websites offering this service are there. With mobile phones, You can also try applications supporting that type of search or try mobile versions of websites.
For What Is Reverse Image Search Used?
There are various motives when people use photos for search. Some use it for shopping or obtaining details about favorite locations or celebrities. Some objectives are mentioned here.
To track the original website of the picture
To get the finest variants of the photos
Exploring identical products.
Getting copyrights information
Identifying sites containing copied images.
Tracking how many sites use your photos and acquiring backlinks
Nonetheless, we will further discuss utilizing this type of search to enhance digital marketing. It will become an impactful gear to foster the online promotion of products if used properly.
How To Implement Reverse Image Search In Digital Marketing?
Digital marketing is the latest way of branding. It has become more relevant now as people use the internet to find products, brands, and services. Moreover, the trend will just grow more in upcoming times. Therefore, it becomes vital to learn how to utilize reverse image search to empower digital marketing campaigns as a merchant. Here, we have described at length the ideas to implement reverse image search effectively.
1. To Pick Up Useful Photos:
Graphics occupy a considerable part of online content. Therefore, pictures make up a significant part of any site's layout. A website having vibrant pics is more likely to be noticed by customers and thus gain more traffic. Therefore, you should wisely select images for content marketing to grow your business. In addition, merchants use sites to promote their products or services, and in order to do so, putting vibrant graphics in the site layout is essential. Plenty of pictures are there, so you can use reverse image hunting to obtain multiple photos as per your needs.
Additionally, you will have high-quality forms of the images to use on your site. Such graphics increase the aesthetic appeal.
2. To Get Backlinks: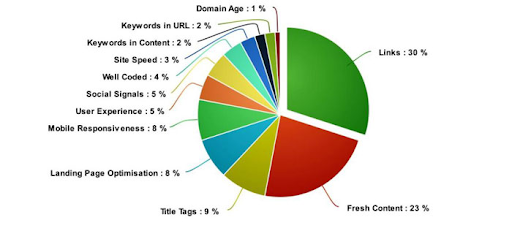 Image(Source)
Backlinks are the primary way of gaining web traffic. The infographic placed above shows the importance of backlinks. It depicts that links draw 30% of the total traffic. First, you upload pics from your website to know how many websites use photos from it. After that, you can tell the admins to either discard those graphics or give links to the site as the primary source. Of course, the majority of people prefer to link the original site with the image. Ultimately, you can fetch many backlinks and more web traffic.
3. To Get Clues Of Image:
Being a businessman, you need to stay updated about market trends. So if you see photographs of a useful item on the net, either of your interest or valuable for business, you wish to get further information. You can upload the photos on a search engine as it can also show websites with such graphics. Thus, you will extract reliable data about the product. Moreover, you can find pictures of identical products. Overall, reverse image hunting will offer genuine outcomes.
4. To Detect The Prime Sources Of Opponent's Backlinks
You may use pictures from the rival sites to trace the main contributors of the opponent's backlinks. For instance, suppose you run a website for online shopping. Your rival has more web traffic than you. Just put a photograph of any product from his site on a web search. Multiple results will appear. Then, notice how many sites contain backlinks pointing to the rival website. In this way, you can see the opponent's prime contributors to backlinks. Later, you can pitch those sites for backlinks.
5. To Check Competitor's Products
As a merchant, you wish to get massive traffic on your website to boost sales. In order to do that, the study of the opponent's products becomes essential. The reverse image hunting will help you determine how often your opponent's brands come in outcomes of the search and which products show up in the search outcomes. The reverse picture search engine empowers you to have vital info and build a strong marketing strategy for business. First, you may determine which of your products should be endorsed accordingly. Then, you can choose pictures of those products to place on your site. Overall, it can grow traffic on the site.
6. To Avoid Legal Issues
Often, you spot an attractive photograph on the web and wish to have it on the website, blog, or advertisement. Nonetheless, you should check if it has patent rights. If you put the copyright image without approval, it will raise legal action. You can set the photo to search and know its roots. Then by giving a link to the leading site, you can accredit the original site and get rid of legal problems. Discover various copyright-free images with reverse image hunting. Users can obtain photographs of different niches without paying any cost.
6 Commonly Habituated Tricks:
Learn from us valuable tricks for reverse picture searches extensively utilized by millennials. Some significant ideas are described below.
1. Cropped Photos Improve Search Outcomes
Sometimes, we try to get info about a particular portion of the whole image. Of course, you won't obtain the relevant results by using the whole photo for a web search in these circumstances. However, you can improve the search outcomes by trimming the photograph to the portion of your interest.
2. Deriving Text Out Of The Image:
Every browser does not support this feature, but you may utilize some prominent ones like Yandex. This is because they possess an OCR facility. Of course, the operation's success relies heavily on image clarity. If you put a top-quality image, you will smoothly extract text. However, it would not go well with the photograph of hand-written text.
3. Google Lens
Google provides a valuable tool to explore pictures named 'Google Lens' that allows you to scan a particular portion of the photograph directly. Thus, you will easily fetch product photos of your interest. In addition, you can instantly obtain details about various brands with this facility.
4. Learn Usage Rights Of Photos
You can try this trick in Google Images. You will derive free photographs for use by applying a usage rights filter. Eventually, you will prevent copyright troubles. Loads of photographs are accessible on the net, but all images on Google are not patent-free. Many of them may well be copyrighted. The filter lets you derive free pics. However, you should take the site admin's approval if you wish to place a copy-righted image on the site.
5. Get Photos Of Particular Period
This is also a tactic to try in Google Images. You can explore images put on the net in a specific time frame by using the time filter from Google. For instance, this filter is helpful when you are surfing through the latest clothes, accessories, and vehicle trends. You may also avail the facility to understand changing courses of customers' interest and create a ground plan for the branding.
6. Acquiring Photographs In Various Measurements:
Often, you need to trim pictures to use in the website layout. However, you can obtain suitable graphics by applying the size filter in Google Images as it gives different variants of one photograph. This facility empowers you to get pictures that perfectly fit the layout. Thus, you will no longer need to edit and trim pictures to place on-site.
Final Thoughts
Exploring the net for anything is a simple way to obtain information. It has replaced actual centers of reference like books and newspapers. However, we can increase the resulting quality with numerous tools when surfing. One such facility is the reverse image search technique that we just have explored. Therefore, we are confident that the article will definitely be informative for everyone.