Guide to Avoid Ethical Digital Marketing Mistakes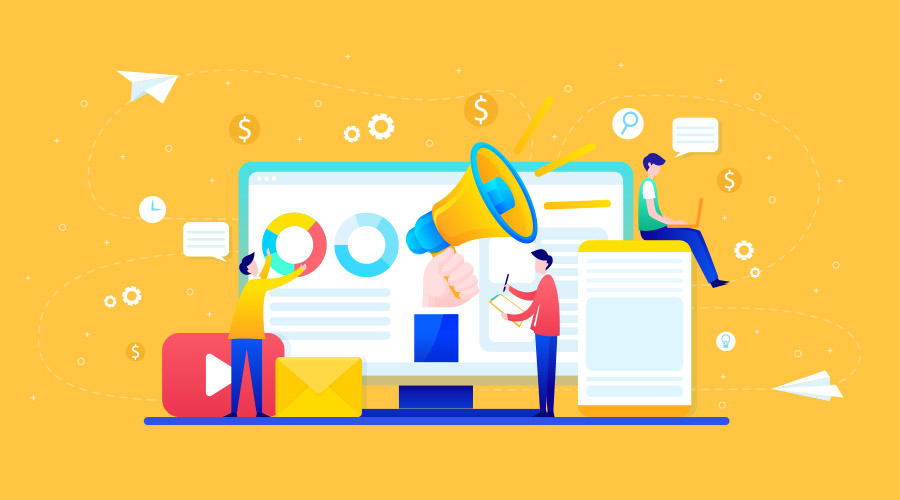 In this digital era, marketing often needs to happen online to see the best results from their efforts. However, there are many activities that an organization can engage in that could have negative impacts on their business. when trying to explore the world of digital marketing, it is essential to remember that certain things are unethical. It's also crucial that you understand those actions to stay on the right side of the law. If you are unaware of this, here we will throw some light on ethical digital marketing mistakes that cause you serious circumstances.
Drive More Leads, Avoid Ethical Digital Marketing Mistakes
Digital marketing seems simple at first glance but when put into practice, there are many mistakes to avoid if your campaign is to succeed in driving more customers for your business. But there are some ethics you need to follow before getting started. In this blog post, we will examine common ethical digital marketing mistakes related to pricing, customer's privacy, content creation, etc.
This article will give a list of guidelines for staying on the right side without any ethical risks. Overcoming these ethical digital marketing mistakes will also boost lead generation conversion rates and ROI in the long run.
1. Deceptive Pricing
Pricing matters a lot. Many times a company engages in unethical activities to reach price leadership. Make sure your pricing is not deceptive or false to your clients. You can't claim that the product is cheaper than its actual price if you know it doesn't match after buying it.
2. Privacy
If you're violating the privacy of your customers, then there is a good chance that you will face serious legal actions. So, if you do not want to go through such hassles, make sure that you follow all the laws regarding customer privacy.
3. Misleading Representation
The law prohibits fake testimonials and endorsements for a product or service, and any misrepresentation is considered a federal offense! This is another vital area to avoid in digital marketing because it can lead to a lot of trouble if you fail to follow the guidelines.
4. Backing Up Promises
Backing up previous promises to your clients is entirely wrong, and it can also get you into trouble. It would be best to never make any guarantees and warranties about any product or service unless you can deliver on them otherwise.
5. Improper Data Mining
Even if you're not selling the information you get from your subscriber, any misuse of this information is a big no-no. The law does not allow companies to mine data to target the client in a discriminatory manner.
6. Deceiving Content
It is prohibited for you to use misleading content in any way, shape, or form, including leaving out words in the advertisements and the landing page copy, which may make a reader think something they don't need. It becomes way more important to use content marketing strategies that don't harm any category of consumers.
7. Unfair and Deceptive Approach
Make sure you don't sell a product or service to your clients and then actually take it back to have it sold to someone else! It's not very common but it may happen when lacking inventory, and this is considered unfair and deceptive.
8. Free Trial Traps
Free trials may be very enticing for the customers but remember that these "free trials" can turn out to be expensive and undesired if you make it difficult for clients to cancel by the end of the session.
9. Unauthorized Remote Access
This is probably the most prohibited and unethical thing you can do to your customers. Some professionals access the customers' computers remotely, even if they don't permit such access.
You should always get permission from your customers before installing any software on their computers.
10. Selling Personal Information
While it may seem reasonable to get information about your clients and customers, selling this information is illegal in many countries.
11. Cancelling Orders Without Appropriate Customer Service
It is important to remember that if you cancel any order made by a client, you should provide first-class customer service because the client has already spent their money to do so!
12. Scaling Back Programs
You can't just scale back your program or service after the first few clients have signed up for it. If you do this, there are chances that the clients may return the product or services, thus causing significant losses for your business.
13. Data Accuracy
You must keep your data up to date. Otherwise, there are chances that someone will have an account registered in your business' name without even being a part of it.
14. Misrepresenting Yourself
Untrue information on the product or service is considered misrepresentation. It is also considered unethical to respond to specific reviews when you have not received them! Make sure you're not doing this with any of your services or products!
15. Negative Reviews Retaliation
Never retaliate against negative reviews. If you feel that you're doing nothing wrong, then try to rectify the situation, but don't ever retaliate to the negative review.
16. Unsolicited Email
Sending an unsolicited email is unethical and may be illegal, and it can damage your domain and IP reputation making you unable to send future emails. Make sure you don't use emails from those who have not opted in for your marketing list.
Avoid Above Ethical Digital Marketing Mistakes
The list above is a simple guideline for avoiding common ethical digital marketing mistakes that you should understand. Once you're aware of all these crucial things, you can manage to stay on the right side of the law and avoid any trouble. It is always better to be safe than sorry!